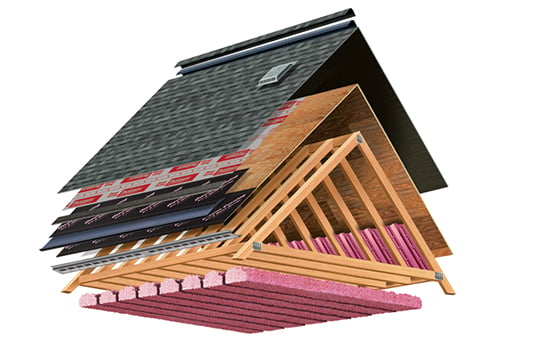 ICE & WATER BARRIER
Gives protection against wind-drivenrain and ice dams.
UNDERLAYMENT
Adds a layer of water-resistant or waterproof protection from severe weather.
SHINGLES
We carry a variety of high quality shingles in different materials, shapes, sizes, and colors.
HIP & RIDGE SHINGLES
Adds dimension to your roof's ridge line and improves the performance of your shingles.
INTAKE VENTS
Lets cool, fresh air flow into the ventilation system.
EXHAUST VENTS
Allows outside air to enter and exit attics and ventilation spaces.