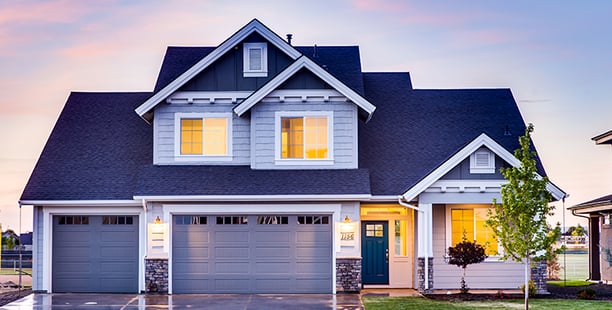 If your roof is reaching the end of its lifespan or you want to upgrade its look and performance, this may be the year to replace it. Investing in quality roof replacement from a knowledgeable roofing professional is especially important if your roof has suffered damage or you notice degradation (like cracks, peeling shingles, or missing flashing).
It can be intimidating to hire a roofer; everyone seems to know plenty of people with horror stories about unprofessional companies performing low quality work and making rookie roofing mistakes. Ask these five questions of any roofing contractor before you even think about hiring them.


1. Do you offer free estimates?
A quality roofing company will provide you with a detailed estimate of the work your roof needs, whether that is a complete replacement or a simple repair. The estimate should include both labor and materials costs; it should also take into account the demolition of your old roof and all preparatory work to be done before the new roof can be installed (e.g., underlayment, venting, framing improvements, etc.).
Before preparing the estimate, the contractor should take time to talk with you about your roofing options—asphalt shingles, architectural shingles, stone-coated steel roofing, and more. They should communicate how long each material will last, how much each will cost to install, and other pros and cons of each style of roof so you can make the best decision possible for your home and your budget.
2. Will you respect my time and schedule?
As with any home improvement or repair project, delays aresometimes impossible to avoid—even more so because your roof is exposed to the elements and difficult to work on in adverse weather. The roofing contractor you choose, however, should be able to clearly communicate with you about when work will be done and what will happen if it is delayed. No one likes to feel bullied into a construction schedule they aren't comfortable with or trapped in their home for days on end waiting for workers to show up. Contact a roofer's references before you commit to a contract to make sure they're not only skilled at roofing but also at working with people.
3. Are you licensed, bonded, and insured?
Roofing, like other home construction, can be dangerous. Make sure you protect yourself and the people working on your home by only using a roofing company that is licensed, bonded, and insured. A roofer who is an Owens Corning™ Platinum Preferred Roofing Contractor adheres to even higher standards, including certifications, better insurance coverage, and professional good standing. This checklist can help you evaluate your potential roofer's credentials and qualifications before you hire them.
4. When would be best to perform this work?
Although it's possible to replace your roof in any season, some weather makes it easier, faster, and more economical. Comfortable temperatures and low precipitation make for ideal conditions; in Iowa, this means that the best times for roof replacement are the fall and the early summer (after spring rains have stopped).
If your roof is leaking, damaged, or unlikely to withstand another season's weather challenges, you should repair it as quickly as possible. But if you're able to wait, talk to a roofing contractor now to make sure they have availability when you want to replace your roof. You may even get a discount for planning ahead!
5. Do you offer a warranty for your work?
Many roof installation companies offer workmanship warranties that promise the roofing material was installed in a professional manner using appropriate materials and techniques. If you notice a problem with your new roof that is a result of improper installation, like cracked or missing shingles, it may be covered by this kind of warranty. The cost to fix or re-install a roof that doesn't comply with a code requirement could also be covered under a workmanship warranty. Using a professional, experienced roofing company should reduce your risk of these kinds of problems, but offering a warranty shows that a company stands by its work.
If you're ready to talk to a professional about your Des Moines or Ames roofing needs, call Hedrick Construction. We'll help you find the right roof for your home or business and our top-notch installation team will work with you every step of the way. Contact us today to learn more!