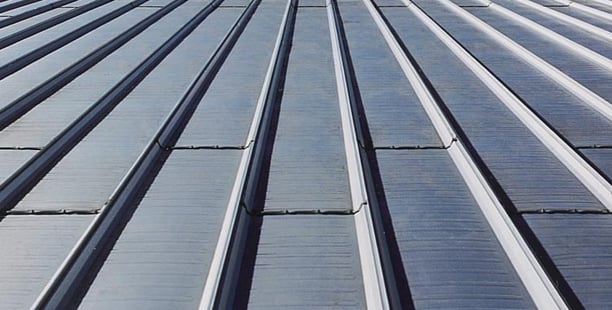 A metal roof is one of the best long-term investments you can make in your home. Although the upfront costs are higher for stone-coated steel roofing products and other decorative home choices, metal roofs have many advantages over traditional asphalt shingle roofs. In addition to lasting much longer (40–70 years on average, compared to the typical 12–20-year lifespan of asphalt shingles), they can reduce your heating and cooling costs, lower your maintenance and repair spending, and possibly even save you money on your home insurance policy premiums. Make sure you get the most from your investment by avoiding these common mistakes when choosing a metal roofing product for your home.
Mistake #1: Thinking All Metal Roofs Are the Same
It's essential that you consult a professional to select and install the metal roofing products that are right for your home. Metal roofing materials come in a wide variety of metal types, thicknesses, finishes, profiles, and shapes. You have many more choices than the corrugated metal roofs often found on industrial buildings, barns, and factories. One popular trend is to replicate decorative and historic architectural styles like stucco, slate, clay tile, terra cotta, wood shake, and other fancy roofing options out of metal. These engineered styles can give your home the look and feel of traditional materials with all the durability and practicality of metal. Many styles of metal roofs for your home are whisper-quiet, fireproof, virtually maintenance free, and come with warranties of up to 50 years!
Every style of metal roof isn't appropriate for every application, however. Your home's shape, roof style/pitch, size, and surrounding environment will be factors that determine which products are most suitable. The differences in materials and environment all affect the performance and lifespan of your roof. A roofing professional with experience selling and installing a variety of metal roofing products will be able to evaluate which products are most appropriate for your home.
Mistake #2: DIY Installation
Metal roofs are installed in an overlapping pattern of metal panels that are secured to decking or an existing roof. In addition to providing secure adherence and strength, the overlapping installation pattern creates a pocket of air that provides extra insulation to the home. This helps keep the cold out (and the heat in) during the winter and the heat out (and the air conditioning in) during the summer. Installing the overlapping panels incorrectly or on top of poor quality decking can reduce your roof's insulating qualities.
A properly installed metal roof creates a very strong protective barrier between your home and the outside environment, sealing out moisture so effectively that it prevents problems like attic condensation, mold, mildew, and rot. When properly installed, rain and snow slide more easily off of a steel roof's slick surface, reducing problematic ice dams in the winter. Installing fasteners incompletely or incorrectly, improperly flashing around penetrations like vents and skylights, or using too many or too few screws or fasteners can reduce your roof's moisture resistance and allow areas of icy buildup and infiltration in winter.
Mistake #3: Cutting Corners
Metal roofing is more expensive than other roofing materials, so you may be tempted to choose the cheapest products or methods of installation. This can wind up costing you more in the long run and reducing the value of your investment. If you don't choose materials that are appropriate to the pitch and style of your roof, you can incur significant extra installation costs and encounter expensive maintenance issues.
Another potential cost-saving option is to install your new metal roof over your existing roof rather than replace your roof entirely. You should be wary of this option because saving what it would cost to remove your existing roof may not be worth it in the long run if it reduces the overall lifespan of your new roof or causes ongoing maintenance issues. A metal tile, shake, or shingle roof should only be installed over at most two layers of existing roofing that is in excellent condition (no soft spots, sagging, leaking, depressions, or evidence of weak, rotten, or compromised structural components). You should have a professional roof inspection before considering this option.
Hedrick Construction can help you find the new metal roof that's perfect for your home. Our professional roofers have experience installing all kinds of metal and stone-coated steel roofing products in the Des Moines, Ankeny, and Ames areas. We also offer services including gutter cleaning and repair, roof inspection, and roof repair. Contact us today for a free estimate and to learn more about the many options available for your home's new roof.