A roof is an integrated system composed of many different layers and parts that work together to protect a home and its inhabitants from the outside elements. While it's true that a roof is much more than just its shingles, the type of shingles you choose for your home will have a huge impact on the overall quality of your roof.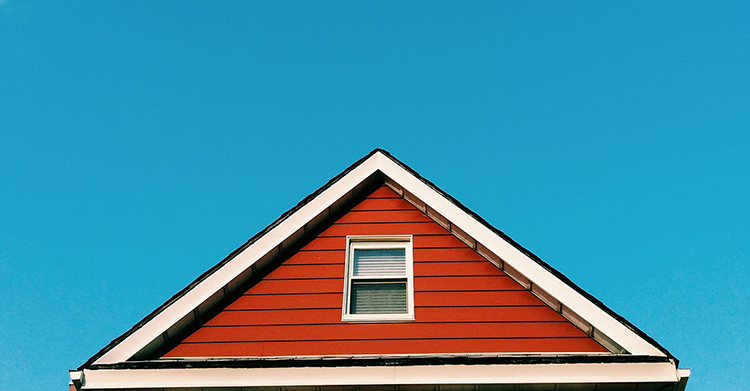 Selecting the right roofing shingles for your house can be confusing and difficult if you don't have adequate knowledge on the subject. Of course, that's why roofers and contractors are there: to help you make good decisions. Having a basic understanding of how to choose the right shingles for your home can help you control your costs and avoid being taken advantage of by unscrupulous roofers.
Scammers or cheap roofers who install poor quality roofs can easily trick naive customers. On the opposite end of the spectrum, some customers may end up spending a lot more than necessary on high quality roofing materials when they could have found the same quality elsewhere for less. Do your research, ask around, and be smart when it comes to hiring a roofing contractor.
Factors to Consider Before Buying Your Shingles
To figure out which type of roofing material is best for your home and your budget, consider these 7 factors.
1. Climate
If you live in Iowa, you know that we can have hot, humid weather in the summer and bitterly cold, dry weather during the winter. Some types of shingles are more energy efficient than others and may be better suited for homes that experience such extreme weather conditions.
2. Your Home's Architectural Style
Your shingles should complement your home. Make sure to choose a style of roof that matches the architectural style of your home's exterior.
3. Weight
Certain roofing materials, such as slate and ceramic tile, are very heavy. If you're interested in either of these types of roofing materials, first check to make sure your home is strong enough to support it.
4. Required Maintenance
Think about how much maintenance certain types of roofs require. Some need a lot of maintenance and others very little. Make sure you are well aware of the time you must commit to the upkeep of your roof.
5. Warranty
If you decide to buy premium shingles that are higher quality, you will have more comprehensive coverage than with cheaper shingles. This is because premium shingles are more durable and expected to last longer, while cheaper shingles will more easily succumb to damage. Note: The warranty for your shingles is different than your roof's warranty, and each one will cover different things. Speak with your roofing contractor about any questions you may have in distinguishing between the two types of coverage.
6. Cost
The range of pricing among different roofing types can vary greatly. Ceramic roofs, for example, can be quite expensive, while asphalt shingles are usually very affordable.
7. Durability
It's important to not only look at the price tag that comes with different types of roofing materials, but also to consider how long they typically last. While basic asphalt shingles may be one of your most inexpensive options, they only last 10-20 years before they need to be replaced. On the other hand, some materials, such as architectural shingles, are factory-rated to last at least 50 years! This means that after your new roof is installed, you won't have to worry about paying to replace it again for decades to come. It will also increase your return on investment in case you plan on selling your home. Overall, purchasing durable shingles will prove to be a much better investment, even though the intial cost is higher.
Roofing Shingles in Ames, Ankeny, and Huxley
Hedrick Construction installs all kinds of roofs for homes in and around Story County, including asphalt shingle, steel, rubber, and our most popular, architectural shingle. Architectural shingles are durable, long lasting, provide a three-dimensional look, and have increased wind resistance. Contact us today to learn more about any of these kinds of roofing materials, or click the button below to schedule a free estimate!