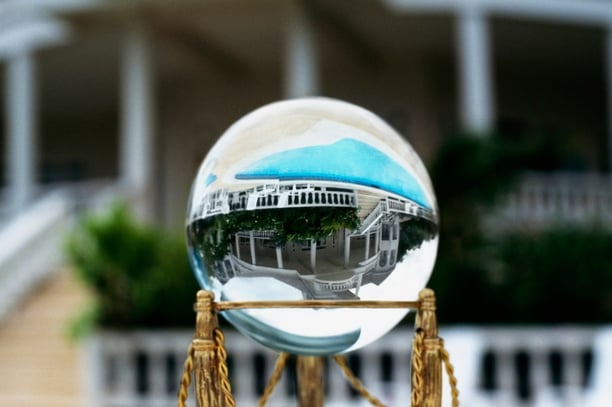 Obviously, no one changes their roof every season like they change their wardrobe or hairstyle! Home improvement trends shift much more slowly than fashion trends, but they do evolve. Today's roofing options are more diverse than ever before, offering stylish and functional choices at a wide range of price points. What's popular for Iowa homeowners replacing their roof in 2017? Here are the roofing choices we predict will be timelessly fashionable for many years to come.
Eco-Friendly Options
The most prevalent trend is a shift towards eco-friendly roofing options, in large part because improving the energy efficiency of your roof can dramatically lower your household expenses. Metal roofs offer the best of all worlds. They are incredibly durable and long-lasting, reducing waste as well as improving your home's value; they don't degrade or shed polluting granules or runoff, which is good for both the ecosystem and the health of your lawn; they are fantastic insulators, keeping your home temperate and reducing your heating and cooling bills. Metal roofs are also a great base if you want to install rooftop solar panels or a living roof over parts of your home, and they are frequently made from recycled materials!
Traditional Styles, Innovative Material
Another trend is using decorative and historic architectural styles like clay tile, terra cotta, stucco, wood shake, and other fancy roofing options—rendered in sustainable, long-lasting materials like metal and architectural shingle products. These engineered styles can give your home the look and feel of traditional materials with all the durability and practicality of modern roofing materials. Choosing a stone-coated steel roofing product that is designed to look like cedar shake, for example, could allow you to have a rustic-looking roof that is fireproof, maintenance free, and warranteed for as long as 50 years! The look of slate roofing is making a comeback, too, as one of the hottest new design styles, but a slate-look metal roof can be lighter and less susceptible to cracking or damage from hail or impact.
Affordable Asphalt Architectural Shingles
Asphalt shingles are still the most popular roofing material in the United States because they are affordable, lightweight, and easy to install. However, their lifespan is the shortest of most of the options. Architectural shingles can be the solution to this shortcoming. These high performance, extremely durable asphalt shingles cost 20–30% more than traditional 3-tab asphalt shingles, but they are still very affordable. They also last much longer and require less maintenance and replacement than traditional asphalt shingles. (Typical warranties are 30–50 years—and up to 75 years—compared to warranties of only 20–30 years on standard shingles.) Architectural shingles are also very lightweight, which can be a real benefit when replacing your roof if you have an older home with structural issues.
Go Go Green Gutters!
Gutters are your roof's best accessory. Gutters and downspouts divert rainfall away from your home's foundation, preventing "waterfalling" off your roof that creates ugly trenches in your garden or lawn. Diverting water from falling and pooling near your foundation also helps to prevent flooding in your basement or ground floor. A gutter trend that is gaining popularity is to use your gutters for rainwater collection. Storing gutter runoff in rain barrels and using it later to irrigate your lawn and garden can lower your water bill and help keep your lawn lush through the hot Iowa summers.
Hedrick Construction can help with all of your roofing needs in and around Des Moines, Ankeny, and Ames, Iowa, including gutter cleaning and repair, roof inspection, and roof repair or replacement. Contact us today for a free estimate and to learn more about the many options available for your home's new roof.
Check out our free eBook about today's incredibly chic, durable, and economical metal roofing products. Just click the link below!