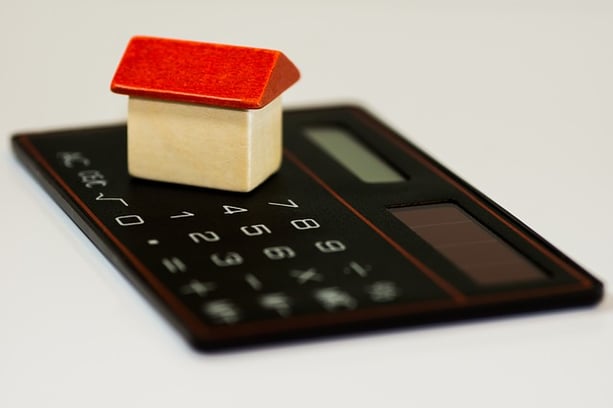 When it comes to making improvements to your Des Moines, Iowa, home, replacing the roof probably isn't the first thing that comes to mind. However, adding a new roof has many advantages, cost savings, and benefits that can all contribute to improving the overall value of your home. Replacing your roof can boost the value of your home in multiple ways.
How Much a New Roof Contributes to Resale Value
Depending on the type and quality of its materials, a roof can be expected to last anywhere from 10 to more than 50 years. If your roof is reaching the end of its lifespan, you may be considering whether to repair or replace it. If you're selling your home soon, should you repair or replace your roof?
If you're going to live in your home for a few years, you'll get to enjoy the benefits of having a new roof: lower energy bills, better protection from severe weather, and reduced issues with ice dams and attic condensation. Plus, according to the National Organization of Realtors, the return on investment in a new roof when you sell your home is one of the best home upgrades you can make, returning 71.6% of your investment. A roof that has been recently replaced will also enhance your home's curb appeal and make a great first impression on potential homebuyers, which can help you sell your home quickly in a tight market and get the best offer or can give you an advantage over comparable properties in a sluggish market.
Eco-Friendly Options Add Long-Term Value
As homeowners become more savvy about adding value to their homes, many look for more eco-friendly and energy efficient ways to cut costs. Innovations in materials and technology have created more roofing options than ever. For instance, stone-coated steel roofs are lightweight and can be installed over existing roof structures, which can save money. The individual interlocking panel structure makes this type of roofing a great option because it resists panel uplifting, which can occur during high winds, but the trapped air between the panels also provides another layer of insulation. This helps lower your home heating and cooling costs.
The highly reflective and highly emissive painted or granular coating on steel roofs also defends homes against damaging ultraviolet (UV) radiation by deflecting or re-emitting up to 90% of absorbed solar radiation. Many urban and suburban areas experience elevated temperatures compared to rural surroundings, a phenomenon known as an "urban heat island." Even smaller cities, suburbs, and towns can experience this phenomenon, which drives up your summer cooling costs and makes summers even more uncomfortable outside your home. Reflective roofs can help combat urban heat islands, reducing urban air temperatures by as much as 12 °F. This reduces energy consumption and saves you money in numerous ways: on your own cooling bills, on your community taxes to keep public buildings cool, and by preventing elevated cooling costs being passed on to consumers by local businesses.
Architectural shingles are not only designed to look appealing and perform well but can save you money, which makes them a popular choice in roofing today. Although they usually cost around 20-30% more per square than traditional asphalt roofing shingles, architectural shingles usually pay for themselves over time due to their durability. They last longer and require less maintenance, repair, and replacement than 3-tab shingles. Their sturdy construction also helps them withstand high winds, improves their fire resistance, (helpful if lightning strikes your home), and makes them less susceptible to hail damage—all of which reduce your costs for maintenance and roof repairs.
Roof Replacement Protects Your Overall Investment
Not only can a roof replacement enhance the overall look and curb appeal of your home, it can also ensure that your valuable home investment is safe and secure. A leaking roof can allow water infiltration into your attic, walls, insulation, or home framework—which can result in extensive, costly, difficult-to-repair damage to your home. Ice dams and broken gutters can cause water to pool around your home's foundation, potentially causing cracking, damage, and flooding in your basement or first floor. If it's time to replace your roof, don't wait until you start to see the signs of significant damage to your home; a new, high-performance roof will protect your home investment for many decades to come.
If you keep up with regular inspection and preventive maintenance, your roof will last longer and you'll have fewer issues during its life. Our experts can perform routine annual roof inspections on homes in the Ankeny, Ames, and Huxley areas and make recommendations about repair or replacement.
If you need to have your roof replaced, this spring is the perfect time. Contact Hedrick Construction, Inc. at (515) 597-7663 today to schedule a consultation for all your Des Moines roofing needs.