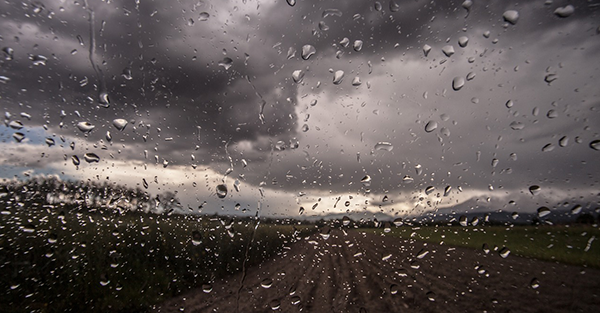 We've had a lot of thunderstorms lately, and storms bring rain, lightning, wind, and sometimes even tornadoes. In fact, every year in the United States, we get an average of 1,000 tornadoes, and a whopping 10,000 severe thunderstorms. Here in Iowa, we are mostly affected by thunderstorms that produce heavy rains, strong winds, and occasionally hail and tornadoes. Some people experience substantial damage to their roofs due to Mother Nature's wrath, while others may come through without a scratch. It is important to know how to spot even minor roof damage after a storm. There are some common steps that can be taken to do this.
How to Know if You Need Siding or Roofing Repair After a Big Storm

Check Your Attic: Look in the attic for any signs of leakage or water damage. If you see water stains on ceilings or walls, this could be a sign that your roof needs repair. Also look at the insulation in your attic. Some insulation is not waterproof and can be damaged if water has leaked through the roof onto its surface. If a breach occurs, you may need to replace your insulation. You can avoid this necessity in the future by replacing the damaged material with higher quality insulation, such as the blown-in insulation offered by Hedrick Construction. If you don't take steps to remedy the problem, the moisture in your attic can turn into mold or cause rotting.

Walk Your Yard: Take a stroll around your yard, and keep an eye out for pieces that may have blown off of your roof during the storm. Pieces may include shingles, siding, or pieces of metal that were ripped off from the area surrounding the chimney.

Inspect Your Roof: Strong winds, especially when combined with hail, can cause damage to shingles. Look around your roof to see if any shingles are missing. Hail can sometimes also create holes or tears in your shingles. These will need to be repaired or replaced to prevent further damage.

Look at Your Siding: Siding is usually requires little maintenance due to its durability, but harsh weather can cause it harm. Inspect your siding for cracking. This is a fairly common occurrence, particularly in panels' ridges and valleys. Chipping is another common problem. Look for missing pieces on the ground and chips throughout your siding. Because strong winds can launch tree branches and other debris into the side of the house, holes and broken panels can also occur, although they are less common. If you see this type of damage, have it repaired immediately. Damage of this magnitude can quickly worsen and become very expensive to repair.

Check Your Gutters: When walking around your yard to inspect your home for damage, be sure to also consider your gutters and downspouts. Remove any branches or leaves that may have gotten jammed in these areas. During storms, downspouts can easily be blown out of place. Make sure they aren't bent or clogged with debris that will prevent water from flowing freely through the next time it rains. Reposition them as needed. If they aren't positioned properly, water could seep down the sides of your home and damage your siding. It could even seep into your basement around the foundation of your house.

These are some quick, easy steps to take to make sure your home is in tip-top shape after every storm. If your home has damage in need of repair, give Hedrick Construction a call at 515-597-ROOF (7663), or send us your contact information and what services you need, and we will get back to you. We provide roofing, siding, window, insulation, and gutter repair and installation services for our customers in Huxley, Ames, Ankeny, Des Moines, and the surrounding areas.