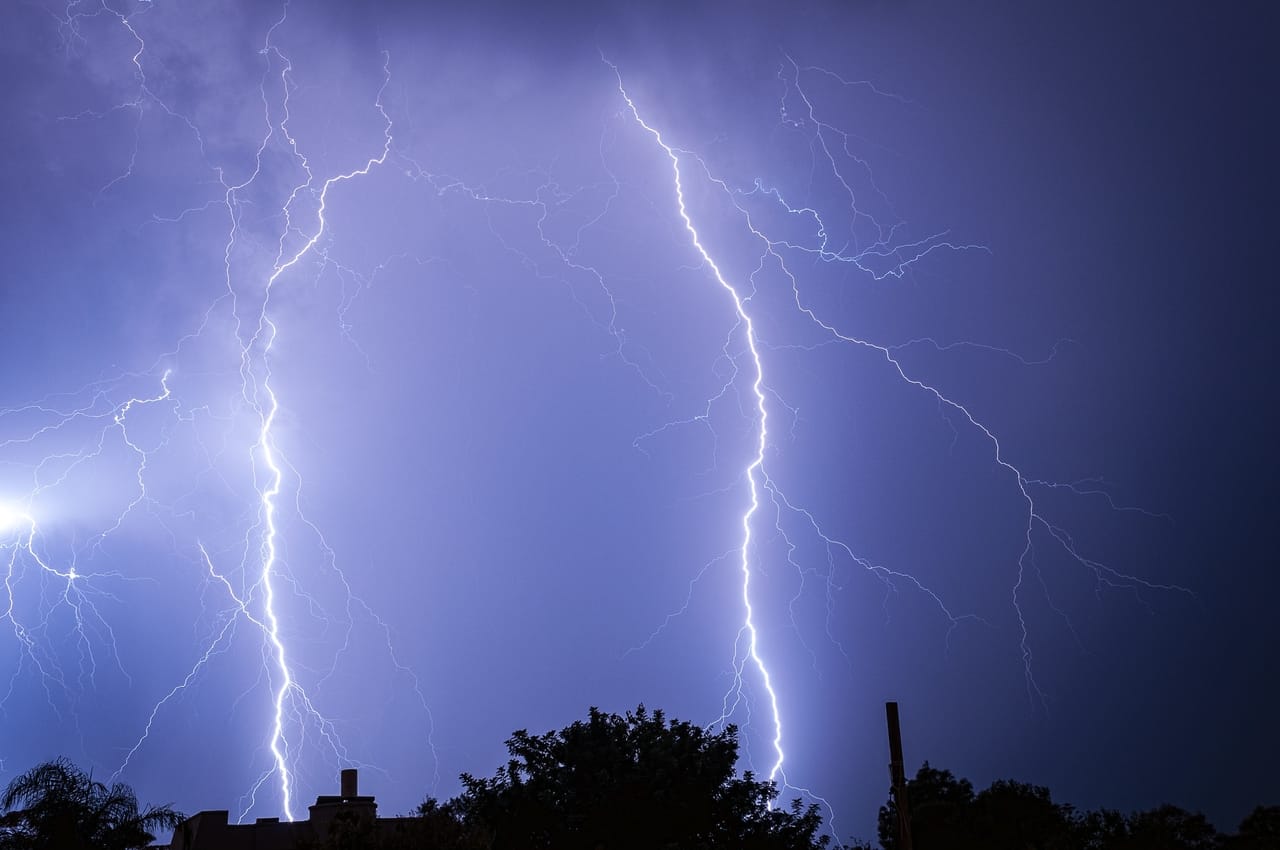 Spring is just around the corner, and with it comes storms. While you can't control the weather, you can control your preparedness for it. Here's how to get your home ready for spring storms.
Examine the Exterior
There's no way to completely protect your home's exterior from the fury of spring storms, but you can certainly batten down the hatches in preparation for them. Do a visual examination of your home's exterior, looking for any areas that need a little TLC before the bad weather hits. Check for damaged or loose siding, and secure these areas. Do a once-over on your roof to ensure that all of the shingles are in good condition and properly adhered. If your roof needs to be repaired before the rainy season arrives, now is a good time to schedule a consultation with a trusted professional.
Tend to the Trees
Old limbs don't stand a chance in the high winds of spring storms, so take care of them before they come crashing down. You may be able to do minor pruning on your own, but don't attempt to cut down any large branches without the help of a professional. You can also work on clearing debris from your yard to ensure that high winds don't cause them to strike your home and cause damage.
Clean Gutters and Downspouts
Your gutter system plays a key role in diverting rainwater away from the façade and foundation of your home. Gutters are especially important when spring storms hit, bringing with them an influx of precipitation. Failed gutters can cause your roof to leak, your basement to flood, or your foundation to erode. Conduct bi-annual cleaning and maintenance to ensure that your gutters can handle the downpours that are sure to come in the days and weeks ahead.

Create a Safety Plan
When disaster strikes, a thorough safety plan is one of the most effective ways to protect yourself and your family. Create a plan for all potential natural disasters that may affect your area of the country. Here are just a few scenarios you should be prepared for:
Flash flooding
Severe thunderstorms
Tornado warnings and watches
Outline your plan, and go over it with your entire household. Being prepared for an emergency situation will help safeguard your family's well-being.
Collect Your Emergency Kits
In case of a major disaster, it's helpful to have pre-made emergency kits. These kits should include items that would be useful during an extended power outage or period in shelter. According to Ready.gov, your emergency kit should include
One gallon of water per person per day for at least three days
Non-perishable food for at least three days
Battery-powered radio and flashlight with extra batteries
First aid kit
A whistle to signal for help
Moist towelettes and trash bags
Pet food and water (if needed)
Prescription and non-prescription medication
Local maps
You can also view an extensive list of suggested emergency supplies to complete your kit.
Trust a Professional
After the storms have passed, it's possible that your home will need repairs to its siding, gutters, and roof. Instead of trying to handle the wreckage on your own, trust a professional to handle the work for you. A construction expert can take care of all of your home's exterior needs and prepare your property for the next round of spring storms. Addressing the damage promptly will ensure that your household remains safe and secure, no matter what mother nature throws your way.
For additional information in preparing your home for severe weather, read through our extensive guide.