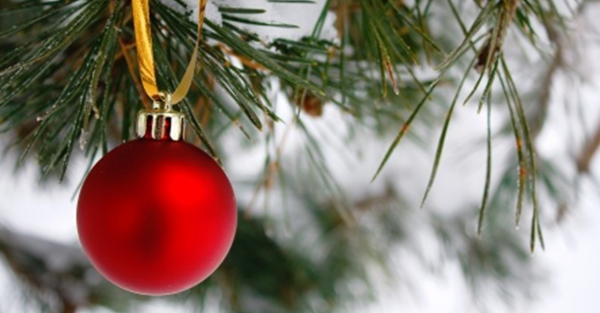 During the holiday season, it's easy to get caught up in the hustle and bustle and forget about taking care of simple tasks around the home. According to the National Fire Protection Association, the winter months are the leading time of year for home fires. Don't take any chances this winter. Make sure you take extra care to think about safety, with trees, decorations, and gifts lying around, fireplaces burning brightly, and people visiting your home. Take a look at the following tips to keep your family and your home safe through the season.
Keep Your Home Fire Hazard Free
Heating Systems: December, January, and February are the top three months of the year for fires. Sometimes this is due to heating systems malfunctioning, but often they're just not getting the proper care and maintenance they need to work properly and efficiently. Tips to avoid heating equipment fires include:
Make sure to have your furnace inspected and serviced at least once every year (two times per year is recommended) to maintain safety and increase its energy efficiency. Old or malfunctioning furnaces can leak carbon monoxide, causing sickness and potentially even death for those in the home. Even if your furnace isn't at risk for producing carbon monoxide, if it's not serviced regularly it won't perform as efficiently, and the indoor air quality of your home will be lower. This could take a toll on your health and your wallet!
If you have a fireplace, make sure your chimney and vents are inspected for creosote buildup and cleaned once per year (preferably before you start using your fireplace for the season).
Candles: The top days of the year for candle fires are Christmas Eve, Christmas, and New Year's Day. Here are some tips for avoiding accidents involving candles:
Make sure your candleholders are sturdy and fireproof.
Do not place candles underneath or near things that could catch fire, such as curtains, decorations, Christmas trees, etc. and be attentive to discarded gift wrappings.
Keep candles away from children.
Don't forget to blow out any candles left in unattended rooms and before you go to sleep at night!
Kitchen: Thanksgiving is the leading day for cooking fires, but plenty of accidents occur in the kitchen throughout the whole holiday season. When relatives and friends come to visit, there can be a lot of extra cooking and kitchen chaos. Here are some handy tips to keep in mind while cooking over the holidays:
Never leave the kitchen when you're frying or broiling food. Turn the stove off if you leave the room.
Keep anything flammable (dish towels, hot pads, utensils, curtains, etc.) away from the stovetop and oven when preparing food.
Keep kids away from the stove, or better yet, out of the kitchen entirely when preparing meals.
Know where a working kitchen fire extinguisher is in case of a fire. If you are unsure of your ability to put out a fire, simply leave the house and call 911. Over half of reported non-fatal home cooking fire injuries occur when victims attempt to fight fires themselves (NFPA).
If a fire occurs and gets out of hand, have everyone exit the home immediately and call 911.
Final Tips:
Test your smoke alarms to make sure they are all working properly. You should have smoke alarms on every level of your home, in each sleeping area in the hallway outside of bedrooms, and in each bedroom.
Test your carbon monoxide alarms as well. These should be located in the hallways outside of sleeping areas. You should also have at least one on every level of your home.
Keep your tree and any decorations you put up throughout your home away from any open flames and heat sources, including electrical cords.
Glass fiber insulation is naturally fire resistant, unlike many other types of insulation like cellulose, cotton, and spray foam, which are all flammable. Hedrick Construction offers its Story County customers high quality blown in insulation made of glass fiber by Owens Corning. Learn more here.
Keep your home and your family safe by avoiding all fire hazards this winter. If you have yet to hang your Christmas lights, check out our post, How to Properly Hang Christmas Lights in 5 Easy Steps.
Hedrick Construction provides roofing, siding, and insulation services for homeowners around Ames, Ankeny, and Huxley. We also install windows and gutter systems, as well as provide ice dam prevention through proper ventilation and appropriate attic insulation or with the installation of heat cables to minimize ice formation and retention on the roof. Contact us for more information on any of our services.