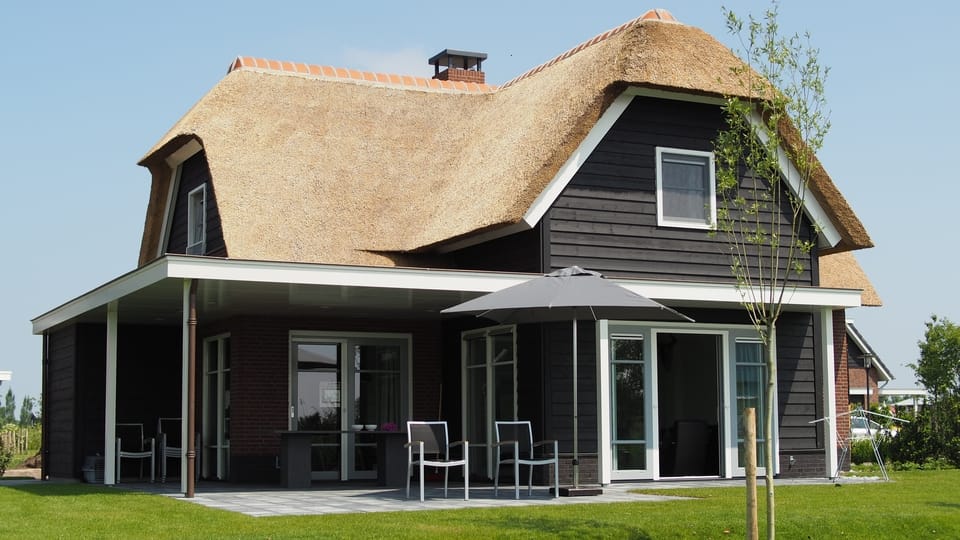 Are you ready for the extreme summer weather that often rolls through the Midwest? Adding a storm door to your home can provide you with an array of benefits. It increases your home's energy efficiency, adds an extra layer of security and protection for your family, and can be a cost-effective alternative to completely replacing your current door.
BENEFITS OF STORM DOORS
Energy Efficiency
Adding a storm door to your home can lower your energy costs by keeping cool air in and heat out during the hot summer months. It also will keep more heat inside during the winter, helping your home stay warm and comfortable. These doors have multiple glass panels to reduce heat transfer and provide an extra layer of protection from extreme summer weather conditions such as strong winds, rain, and hail, as well as winter conditions such as blizzards, snow, and ice. Storm doors are designed to fit tightly within the doorframe, increasing all around energy efficiency in the home.
Security & Protection
Located on the very exterior of your home, storm doors have the ability to prevent natural elements from reaching and harming your main entry door. It also adds a pocket of insulation between the two doors, reducing heat conduction. Not only will a storm door help protect your home, but it will also add an extra level of security for you and your family. Locking up double the doors makes it that much harder for an intruder to gain access.
Sunlight
Open up your inside door and let the sun pour through your storm door, acting as a natural heater and light source. This will help turn your home into a more environmentally friendly place. A good tip when looking into buying a storm door that will fit your home properly is to take into account how many hours of direct sunlight will be hitting your door. If this is more than a few hours a day, make sure the door you choose has vents to let heat escape and prevent possible damage to your entry door. Some doors also have a retractable screen to allow air in and out, making them a great way to enjoy fresh air during pleasant weather.
Cost-Effectiveness
Storm doors can save you money, and not only in energy savings. A storm door can be a less expensive alternative to purchasing and replacing your current door. Doors can be very expensive. If your current door is getting old, is made of glass or light material, or is not preventing airflow as effectively as you would like, consider adding a storm door to stop the remaining transference of air. Storm doors can be much cheaper than buying a regular door and come with many additional benefits. Adding weather stripping to your current door on top of adding a storm door will increase your energy efficiency even more.
ARE STORM DOORS RIGHT FOR YOU?
Storm doors aren't for everyone and may not be the best fit for your home, depending on where you live and what types of weather you experience. If you live in an area with mild climates and conditions, adding a storm door may just be an added expense gone to waste. On the other hand, if you live somewhere that sees drastic changes in weather and extreme hot and cold temperatures, a storm door can be a very wise and economical investment.
Storm doors protect your exterior doors from weather damage and provide an extra layer of weatherization for efficient home comfort. For more information about additional ways to safeguard your home and add functional features, subscribe to our blog!