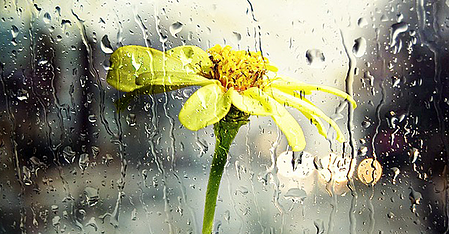 Do any windows in your home need to be replaced? Are you thinking about remodeling? We offer numerous window options for our customers to meet any need or style. We offer some of the best window brands on the market. Our energy efficient windows enhance the beauty of the home's interior as well as its curb appeal. Enhance the overall look and feel of your home, improve your indoor air quality, and lower your energy bills by replacing your old windows with new, energy efficient windows. By installing durable, tightly-sealed windows from Ply Gem in your Huxley area home, you will enjoy greater home comfort all year long.
Old Windows Might Be More Trouble than They're Worth
Many homeowners hold off on getting rid of their old, drafty, worn, leaky, or even rotting windows to avoid the cost of replacement. Ironically, this strategy could actually be less economical, costing more in heating and cooling expenses over time than the cost of window replacement. Even if your windows aren't obviously damaged, if they are older, they very likely allow unwanted air exchange between the outside and inside of your home. In this event, the added cost of heating a home that is not properly sealed can be great. Also, if your windows have a high U-factor (transfer rate of heat through the glass), a lot of heat is escaping from your home through your windows. According to the U.S. Department of Energy, heat lost via windows can account for 10-25 percent of a home's heating bill!
Advantages to Installing New Windows
Hedrick offers energy efficient windows in Ames, Huxley, and Ankeny that have low U-factors, good insulation values, and high airflow resistance. Ply Gem offers a wide variety of window types and styles in a full range of energy efficient glass and frame choices, as well as a line of beautifully designed patio doors.
Visit plygem.com to find the windows or doors that are perfect for you. Products include double hung, single hung, garden, jalousie, and casement windows, as well as sliding patio doors. Ply Gem windows are created with high-performance Low-E (low emissivity) glass that reduces energy loss. Low-E glass incorporates a coating that reflects heat. This means in the winter, heat is trapped inside and in the summer, heat is sealed outside. Another advantage to these windows is that the surface stays warmer in the winter, so you won't get that chill you often do by sitting near a window when it's cold outside. The Low-E coating also creates less condensation and provides protection from the sun for valuable items inside your house.
Other advantages of installing Ply Gem windows in your home:
Energy Efficiency: Tax Credits, Rebates, and Savings
If you decide to upgrade any of your doors or windows to energy efficient ones, be sure to research the details of any tax incentives or special financing that may be offered by the federal or state government or local utility companies. You may qualify for various rebates and savings that are offered this year. Take a look at Energy.gov to get started or contact Hedrick Construction with any questions you may have.

Are you unable to find the type of window you're looking for? No worries! We have plenty of other superior brands for you to choose from, including Alliance, Environsealed, Marvin, and more!
To learn some tips on how to take care of your windows when it's cold, check out our blog post: Keep Your Windows Clean and Safe This Winter. If you are interested in new windows for your home but don't know where to begin or which kinds of windows would be the best fit, we would be happy to assist you and make recommendations based on your preferences.