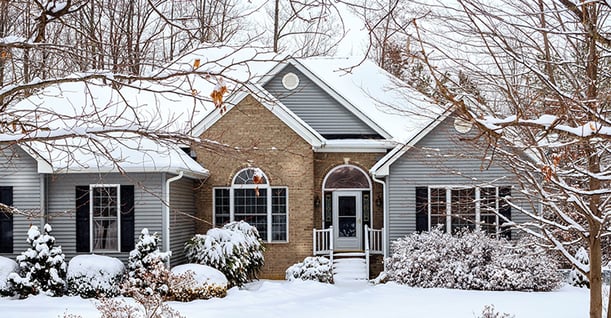 Whether you're already considering adding a storm door to your home, or you're not sure whether you could really benefit from it, you've come to the right place. Today, we'll discuss several advantages of adding a storm door to your home.
It will protect your interior door.
Do you have a beautiful entry door? Doors can be very expensive, and they're often specially painted or stained or installed with special windows. Protect your door from the elements with an exterior storm door!
It can increase your home's energy efficiency.
Adding an outer storm door is like adding an extra layer of insulation to one of your home's largest entry points. Whether you're facing the blazing heat and humidity of the summer or winter's bitter cold, wind, and snow, a storm door can create an extra buffer to increase your home's energy efficiency and keep you more comfortable while you're indoors. A storm door will decrease energy loss and reduce your bills all year round.
If you'd like to add a storm door to an entry area that gets hit by direct sunlight for much of the day, make sure the door you purchase is of high quality. With lower quality doors, heat can easily get trapped between the glass storm door and the main entry door if they are located on a side of the house where the sun beats down directly for many hours during the day.
To combat the heat from the sun, high quality storm doors are made with low-emissivity (low-e) coated glass. Depending on whether the coating is applied to the inner or outer pane of glass, the heat flow either in or out through the door will be minimized. If you want the heat kept inside, the coating should be applied to the inside pane. If you want to keep the heat from the sun away from the house, then the coating should be applied to the exterior pane.
It will add an additional level of security to your home.
Having an extra door to break through automatically increases your home's security level. Storm doors typically have their own locks. Remember to lock both your storm door and main entry door so you won't be an easy target for burglars!
Increase your home's aesthetic appeal.
With thousands of choices for storm doors, you have the option to choose the perfect door to complement your home and increase curb appeal!
You can let the fresh air in!
Adding a storm door with a screen insert is a great way to increase airflow throughout your home. Open your main entry door, and let in the fresh air during the spring and summer without allowing bugs in or pets and children out!
Adding Storm Doors to Your Home
If you live in Ankeny, Huxley, Ames, or around Polk or Story County, contact Hedrick Construction for any of your storm door, window, roofing, or siding needs! We install and repair all of these. To learn more about our services, feel free to contact us any time! To learn about common roofing concerns for homeowners during the autumn and winter, download our newest eBook for free!