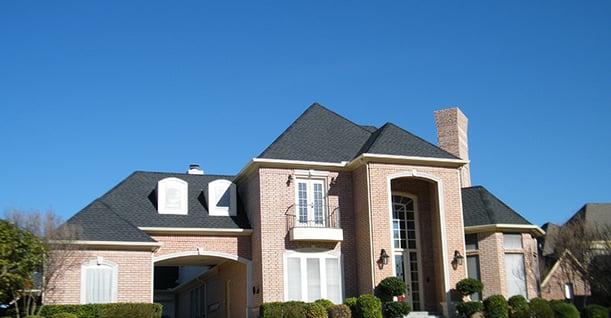 Roofs certainly don't last forever. Sooner or later, they need to be replaced. If you wait too long to replace your roof, serious damage can accrue, and it can be very expensive to fix. Replace your roof when the time is right. It's a large investment, we know, so do your research to find the right type of roofing material for your home or business. Today, we're going to highlight one type of roofing that we recommend for those looking for something durable, strong, and designed to last. If you never want to have to replace your roof again, consider stone-coated steel.
The Advantages of Steel
Steel is hard, slick, durable, and corrosion resistant. Steel roofs typically last a very long time, anywhere from 40-70 years on average, and they usually come with a 50-year warranty. Steel effectively seals out moisture to prevent problems like mold, mildew, and rot. Rain and snow easily slide off of a steel roof's slick surface, so it's less likely to form ice dams in the winter. As far as appearance goes, steel roofing can be designed to look like other materials that are considered more traditional or aesthetically pleasing, such as asphalt, slate, shake, cedar, or clay. This means you can have a roof that's both beautiful and tough enough to withstand the elements. Steel is also fire resistant and virtually maintenance free.
What is stone-coated steel?
Stone-coated steel is a popular type of steel roofing. It's incredibly strong, weather resistant, and durable. A stone-coated steel roof can withstand winds up to 120 mph. Stone-coated steel panels are installed in an interlocking pattern, which is how they can withstand extreme weather conditions and not blow off as easily as basic asphalt shingles. The overlapping pattern also creates a pocket of air that acts as an extra layer of insulation for the home. This can increase the home's energy efficiency, making it more comfortable year round. Stone-coated steel also reflects sunlight instead of absorbing it into the home and defends against UV radiation.
Will my home more likely get struck by lightning if I install a steel roof?
In short, no. A steel roof isn't more likely to be struck by lightning than any other type of roof. If your home is out in the open and the highest point in the area, you should take precautions by installing a lightning rod, regardless of the type of roof you have. Learn how lightning works, what happens when it strikes a home, and what to do if your home is struck by reading our blog post, "What to Do If Your House Gets Struck by Lightning."
Stone-Coated Steel Roofing in Polk County
If you're interested in stone-coated steel or any other type of roof (rubber, asphalt, etc.), contact Hedrick Construction for a free roofing replacement estimate. We install MetroSHAKE stone-coated steel roofs in Ames, Ankeny, Huxley, and surrounding communities.