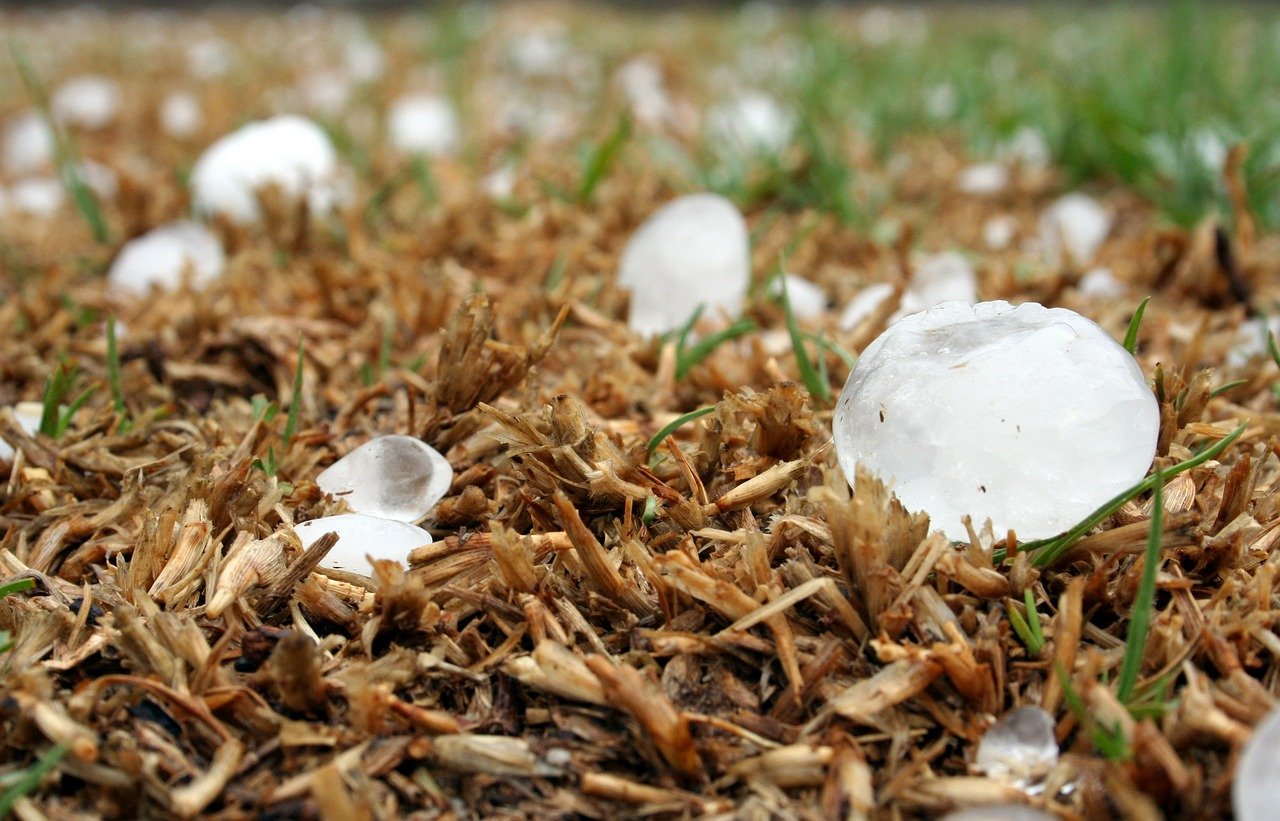 Hailstorms can be scary and do a lot of damage to our homes and vehicles. If your roof took a beating and you think you need to get it replaced, we have some tips for you. First off, don't panic. Hail damage to your roof typically isn't an emergency. You have time to find a good contractor to make repairs or replace your roof for you. Secondly, keep an eye out during the stormy season for "storm chasers," who often come from other states following storms to "clean up" damage left behind. Be careful if you're approached by one of these repair people; many of them are scammers looking for anyone eager to get their roof replaced or repaired quickly for [what may appear to be] a great price.
How to Assess Damage to Your Roof
Again, hail damage isn't typically an emergency. Take your time to determine what damage has been done and find a quality, reliable roofing contractor to work with you. On the other hand, don't want to wait too long to get it fixed, as this could leave your roof susceptible to further damage and serious leaks. Hail can bruise shingles and lead to cracks that allow water to infiltrate your roof. When you've identified a reliable local contractor, they can let you know whether they will be able to fit you into their schedule soon enough to avoid additional damage.
Carefully inspect your roof and gutters after a storm. The amount of damage to your roof will likely depend on several factors:
Roof type
Size and weight of the hail
Wind strength
Depending on the severity of the storm, the damage could be quite noticeable; you might see dents and cracks in gutters, dents or divots in shingles, and missing granules. Check for large amounts of granules from shingles in your gutters and downspouts.
Hail damage isn't always apparent. Minor damage can be difficult to spot. Chances are that if you have hail damage, it's a more widespread issue in your area. Local, reliable roofing contractors will likely be busy, but it's important to get it done right. Never climb on your roof after a storm; you could cause further damage or slip and fall. Keep in mind that if you do have hail damage, you may need to file an insurance claim as well.
Identifying the "Storm Chaser"
After a big storm, expect to have a salesperson show up on your doorstep, offering to repair or replace your recently damaged roof. This person will likely be from out of town and may offer you a free estimate on the spot. If you accept their offer, they will perform the work (doing the bare minimum or installing a cheap roofing system for you). Once they receive payment, they'll leave town, and you'll never hear from them again. If a problem arises, you'll be out of luck. The roofer will have vanished, taking all your information with them and leaving you no way to contact them.
To avoid this, take your time and do your research to find a reputable contractor instead of hiring the most convenient available option. Ask to see proof of insurance, a license, and references. Also ask where they're from and where their physical address is to make sure they're local.
Check out these other articles on our blog to help you identify common tactics used by scammers:
Why You Should Hire a Local Contractor
You can ask your neighbors, family, or friends for references to find trustworthy contractors in your area. Working with a local contractor will make it easier to hold them accountable for their work. If they need to follow up and fix something, they will keep all of your information, and you can easily contact them again in the future whenever you need to.
Hedrick Construction works with businesses and homeowners across much of Central Iowa, repairing roofs and installing new quality roofing systems. Visit our roofing services page to learn more, or download our free ebook, "Signs Its Time to Replace Your Roof."