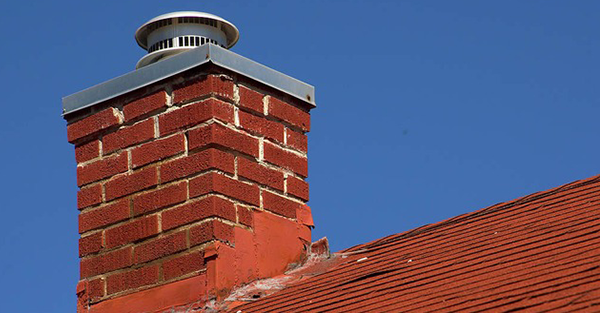 Keeping your roof maintained, ultimately, will extend the life of your entire home. Instead of waiting until damage to your home is noticable, which by that time could be extensive, take the time to annually or biannually inspect the exterior of your home to prevent problems before they start. Being vigilant at the forefront could save you a lot of time and money later down the road. There are several simple procedures that can be carried out in order to avoid unnecessary expenses.
What should I be sure to have checked during my annual/biannual roof maintenance inspection?
It's always best to have a professional roofing contractor carry out your annual roof inspection and maintenance, but there is a lot you can accomplish on your own if you choose to undertake it.
1. Inspecting the Roof: If you are able to safely do so, walk your roof, and remove any loose debris that may have accumulated there, such as branches, leaves, etc. to avoid slipping, be sure the roof is dry before you walk on it .
Inside the house, check the attic or other upper interior ceilings for stains. Staining could be an indication of water intrusion through the roof. Then check the roof in the same areas, and look for missing or loose shingles. Also keep an eye out for mold, moss, and rotting areas. These areas could appear in the form of missing granules, cracks, warping, or peeling shingles. Overall, look for exposed nail heads, granule loss, and blown off shingles. Have roofing hardware replaced or repaired where necessary.
2. Removing Mold & Moss: If you find mold or moss growth when inspecting your roof, use a roof moss remover that you can spray on affected areas. Be sure to carefully follow the instructions provided. After the moss remover does its job, use a soft bristled broom and wide hand-held brushbrush to very gently brush off the mold and moss. Using forceful tools, such as a hard bristled broom or power sprayer, could cause damage to your roof.
3. Gutters & Downspouts: Gutters should be cleaned out regularly so that they are able to maintain a smooth flow of water. Remove debris from all gutters and downspouts, and then clean them carefully with a soft brush and water hose. If gutters have a topper, it should be cleared of debris as well. Once gutters and downspouts are clean, they can be inspected for missing caulk, peeling paint, rotting, cracks, holes, missing pieces, or leaks. Downspouts should be secured and routed away from the foundation of the home. If you haven't already, consider adding gutter covers to greatly reduce yearly maintenance time.
4. Chimneys, Vents, & Skylights: Check for dried out or disintegrating caulk around vents and pipes. Inspect the chimney for any damage after cleaning the creosote out with a chimney brush. Check for cracks or missing pieces, and repair damaged areas as needed. Also inspect the vent outlets and skylight areas.
While these instructions may seem like a lot of work, they are very important measures to take to save you money that you would otherwise be throwing away by neglecting these areas of the roof and having to deal with damage later on. Hedrick Construction, Central Iowa's leading roofing contractor, offers roofing services for the Ames, Ankeny, Huxley, and Des Moines areas. We provide roofing installation, maintenance, and repair services, using only the best quality roofing materials on the market.
If you don't feel comfortable or don't have the time to do these inspections and repairs on your own, Hedrick is here to help. We will inspect and maintain your roof on a regular basis. We provide biannual roof inspections, during which we check for damage and complete necessary maintenance services to extend the longevity of your roof.