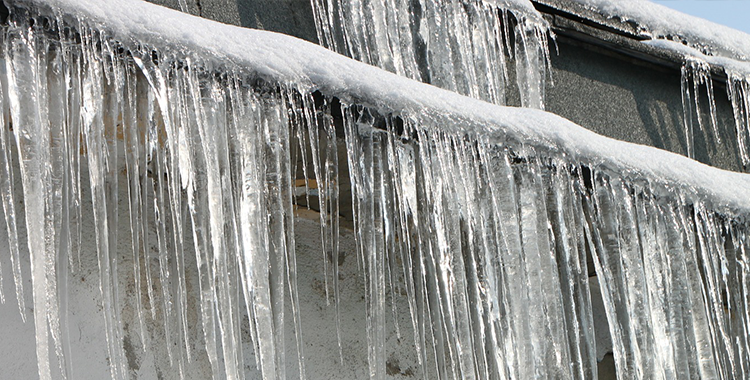 Cold weather brings snow and ice in Iowa, and it's time to start thinking how to protect your home and roof from the adverse weather. Although the soft falling snow and those long, sparkling icicles on your house may seem beautiful, they can leave behind severe damage if not properly addressed.
When snow collects on your roof and melts, water flows downward and can freeze around your gutters, chimney, skylights, or other low angles of your roof. This forms large icicles, more commonly known as ice dams. If not prevented or removed, the water can cause damage to both the exterior and interior of your home.
Ice dams are a big problem for homeowners, but it is a fairly common issue that can be prevented. The best way to combat an ice dam is to find the source of the problem. Here are three tips on what to look for and how to get ahead of ice formation.