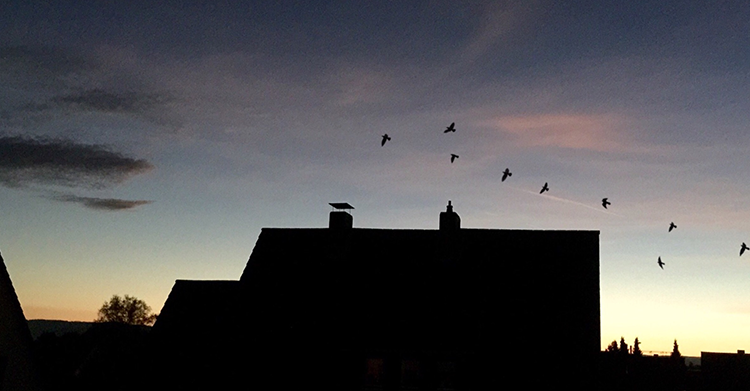 When looking for a roofing contractor, you should get several different bids (at least three) and compare them before hiring someone. When receiving bids, it's natural to want to go with the lowest. In many cases, however, this may not be a wise move.
Today, we're going to look at several aspects of a roofing estimate that can affect the price. There can be a lot of variation depending on what each individual contractor chooses to include in the bid. So, before you jump on the least expensive bid you receive, make sure you aren't comparing apples to oranges.
Is the contractor looking at the roof as an entire system or simply quoting the shingles?
Our estimates are often higher than our competitors. Why? Because when we give an estimate, we quote the price of what it will take to repair or replace a roof based on all of the elements that must be taken into account. Many contractors only quote the shingles! Watch out for this. Don't take a quote at face value. Dig in to find out what the estimate actually includes.
Are you looking at the details?
Often, homeowners only look at the total estimated project cost without looking at the small but essential details that make up the bid. We itemize every estimate to include all of the essentials in detail. This often includes costs for the following:
Tearing off the old roof
New shingle installation
Underlayment
Kick out flashing
Counter flashing
Lead pipe jacks
Chimney work
Ridge or box vents
Flapper vents
Dump fees
We are dedicating to providing the best roofing service possible, and we don't compromise by excluding essential items in our estimates simply to present a lower bid. We choose to be up front with our customers even though we know that many other contractors won't be and will sometimes win bids because of it. Be sure to look closely at what your quotes are truly covering, you will see that you are rarely comparing apples to apples.
Does the quote include tax?
Does the contractor have insurance?
Are they licensed?
What exactly does the warranty cover?
Who gets to keep any extra shingles?
How long has the contractor been in business, and do they have good references?
Who is responsible for any damage done during the install or repair?
Does the contractor use high quality materials?
Learn more about how to spot a competent roofing contractor and what you should know before hiring one by checking out our previous post: Checklist for Your Roofing Contractor.
Get a Free Roofing Estimate in Polk County
If you'd like a free, detailed estimate for a roof replacement or repair, contact Hedrick Construction in Huxley, IA. We serve customers around Ames, Ankeny, and many of the surrounding communities. You can trust us to do the job right, holding to our high standards of professionalism and integrity throughout the entire process, from the initial free estimate to project completion. To schedule an estimate for your roofing project, click on the button below.