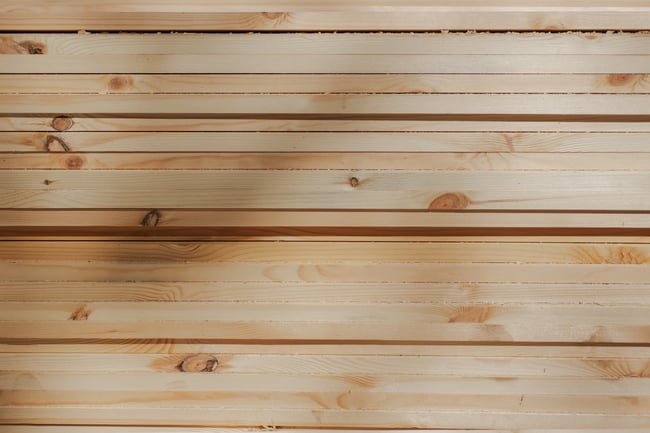 If your home has undergone construction in the last year, you have probably noticed the sharp price increases for building materials. As you may know, supply chains have been disrupted again and again since 2020, starting with the COVID-19 pandemic shutdowns. That initial disruption was exacerbated by a winter storm in Texas and the blockage in the Suez Canal earlier this year. Due to these issues, prices on materials such as lumber, plastics, and resins skyrocketed and remain high today. In October 2021, construction prices increased 1.5%, climbing l21.1% higher than they were in October 2020.
Why are prices still high?
Continued Supply Chain Disruption
High construction prices persist because the supply chains for materials construction companies need are still very backed up. When the COVID-19 pandemic hit in early 2020, production around the world more or less came to a standstill. Now, more than a year later, supply chains are still trying to get back on track. While the companies that produce these materials are doing what they can to ramp up production, it's simply going to take time to catch up.
High Demand for Materials
In addition to these disrupted supply chains still fighting to recover, there are millions more people who want to buy homes than there are houses for sale. Intense demand for construction materials is another force that's pushing costs higher.
What does this mean for me?
Higher Prices
These price increases and supply disruptions can cause many problems for property owners like you. If you need your roof replaced or repaired or new windows installed before winter hits, for example, or if you want to renovate your kitchen or finish your basement, the price tag for these projects will be higher than normal.
Longer Wait Times
It's important to sort out the details for any home improvement projects you have on your radar as soon as possible. Historically, orders take a few days to arrive, but now, they can take weeks, which pushes back everyone's timelines. Your construction company can help you decide which materials are best suited to meet your goals and order them immediately to get the project moving.
Throughout the process, keep your expectations in check, and remember to be patient. Because local companies typically rely on global manufacturers for basic materials, there may be a long wait to receive the products you need. When global supply is disrupted, there is only so much a local construction company can do to keep prices reasonable and complete projects in a timely manner.
Should I wait for prices to go back down?
Supply chains need a chance to recover and catch up with demand, and it can be difficult to predict when that will happen. Prices may never return to the levels of a couple of years ago. If you have home improvement projects you want completed, it's more important than ever to partner with an experienced construction company. An experienced trusted professional like Hedrick Construction can help you plan out your project and secure materials so it can be done in as timely and cost-efficient manner as possible.
For more home improvement advice, subscribe to our blog today.