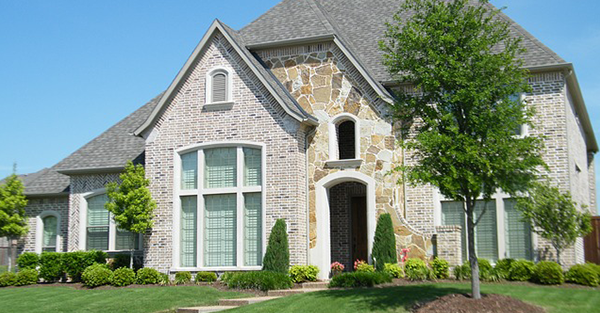 If you want to really live the green life and have your home be as energy-efficient and environmentally friendly as possible, green siding is a good solution and available for the taking. There are many options available today to customize your home to fit your individual tastes and needs.
Brick or Stone
You may not have believed it, but brick and stone siding are both very green options for homeowners. They offer durability, insulation, quality, and energy-efficiency. They protect your home and give it a beautiful, distinctive look. Vinyl is nowhere near as high quality, and overuse of wood results in deforestation so is not a very environmentally responsible solution. Brick and stone are also waterproof and weather-resistant.
Siding that Lasts and Saves You Money
Look at going green in a new light. It will cost you more money up front to pay for higher quality siding such as brick or stone, but the advantages are far greater than those of many other solutions. Your home and your family will be protected with the strong, durable siding that has the potential to last decades or perhaps even hundreds of years.
More Green Siding Options
Vinyl: Vinyl itself as a siding has a low thermal mass, so Hedrick Construction offers insulated vinyl siding to reduce your home's energy consumption. Although the process of manufacturing and disposing of vinyl creates toxic byproducs that are released into the environment, its durability weighs on the side of it being a somewhat greener option, reducing the need for replacement with newly-manufactured materials. Vinyl also eliminates the need to paint. Vinyl is affordable and comes in a vast array of color options and styles. Installation is quick and more affordable than a lot of other siding options.
Fiber Cement: This type of siding has been around for a long time. It is a heavier material made up of sand, cement, and cellulose fibers. This is a very popular option in the green marketplace due to its nontoxic materials and its naturally fire-resistant properties. It is weather- and rot- resistant. Fiber cement can come in a variety of colors, and the styles available can mimic the appearance of wood, masonry, or stucco. It requires occasionally painting, but many homeowners appreciate the option of changing the color of their homes as they wish.
Steel: Steel is a tough material that resists denting and chips and is impervious to rust. It is also resistant to weather, moisture, and pests. Steel is more durable than any other siding when it comes to extreme weather conditions. It requires little maintenance and rarely needs repainting. Steel is a very green material due to the fact that it is 100% recyclable and doesn't contribute to landfill.
When you're trying to decide whether to spend the extra money on a green siding option, there are a few things to keep in mind. Remember, when you are weighing your options, that green remodeling choices are the best in terms of health, the environment, quality, durability, and energy savings. When you take all of this into account, it's clear that the price will be well worth it.
Hedrick Construction offers professional siding services, including installation, repair, and replacement for homeowners around Ames, Ankeny, and Huxley. Siding is one of the most important elements of the home. Quality siding not only enhances your home's aesthetics; it also protects and insulates to keep you safe and warm.