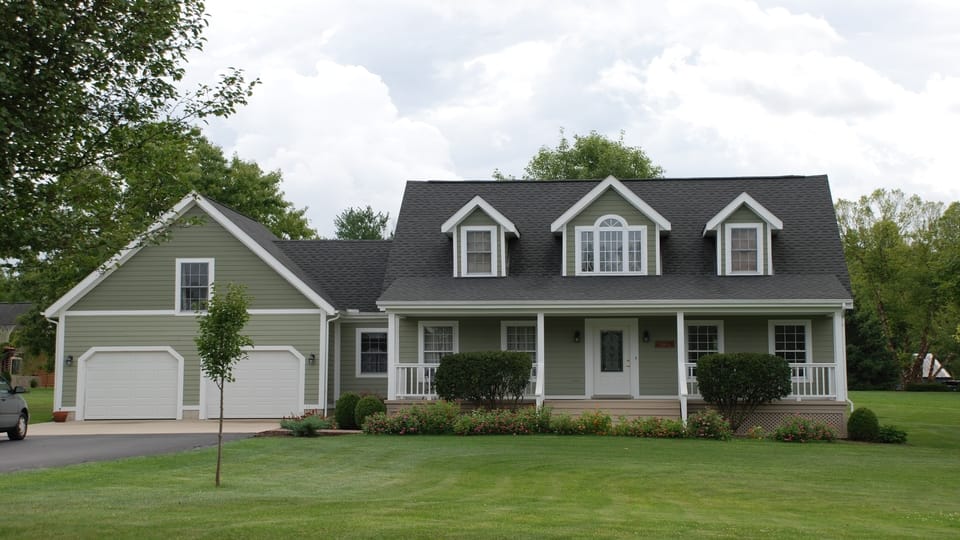 Whether you are building a new home or considering siding replacement, you want to choose a siding material that is going to act as a source of durability for the exterior and look great while doing it. Every homeowner wants the best of both worlds with regard to their property, and sometimes this means taking the road less traveled. Vinyl and wood shingles have long been popular siding choices, but they have been seeing increasing competition from another, lesser-known product: fiber cement siding.
What is fiber cement siding?
Comprised of a mixture of sand, cement, water, and cellulose fibers, this material offers a unique exterior appearance and stands tough against the elements. It has been an available siding solution for nearly 100 years but has recently witnessed a surge in popularity in the residential market. Fiber cement looks very similar to traditional wood shingles and is often mistaken for wood. Natural wood has an elegant appeal, but it is more susceptible to damage from the elements, especially fire. Fiber cement siding, on the other hand, is fire-resistant, durable, and affordable.
Benefits of Fiber Cement Siding
High Resistance to Damage
Heavy winds and hail are not the only elemental factors homeowners have to worry about; insects and rot also threaten damage, especially to wood. Due to its composition, fiber cement is naturally resistant to all of these problems, making it one of the most durable siding materials you can buy. Boasting a Class A fire rating and resistance to warping and fading, this product will provide your home durable protection for a long time.
Long-Lasting
The average lifespan of fiber cement siding is roughly 50 years—unlike options like aluminum that typically last 25-40—and most manufacturers' warranties last as long. As a result, you will likely never need to replace the siding on your house if you opt for fiber cement; the same cannot be said of traditional vinyl or wood.
Easy Color Customization
From an aesthetic standpoint, fiber cement is an all-around excellent choice. Because it can easily be painted, it is highly recommended for homeowners who want the ability to change the color of their home's exterior. For proper maintenance, these siding products should be repainted every 7-15 years, depending on wear. The quality of absorption is much better than wood, however, which requires fresh coats more frequently, and fiber cement offers more flexibility than vinyl, which remains the same color permanently.
Reflects Your Style
With a wealth of texture, shape, and size options, fiber cement can be made to resemble wood, stucco, or masonry. The range of style selection is a huge plus, particularly for people who prefer to change things up every once in a while.
Keeps Installation Costs Low
Fiber cement's ease of installation means quicker completion times and lower labor costs for homeowners who hire contractors. You could end up spending a lot less for siding than you originally planned! Fiber cement typically costs approximately $10 per square foot to install, but its high durability means this is will typically be a one-time installation expense.
Fiber cement is a great option if you're preparing to replace the siding on your home or business, but it's just one of the materials available for you to choose. To learn more about your siding options and other home maintenance tips, subscribe to our blog!