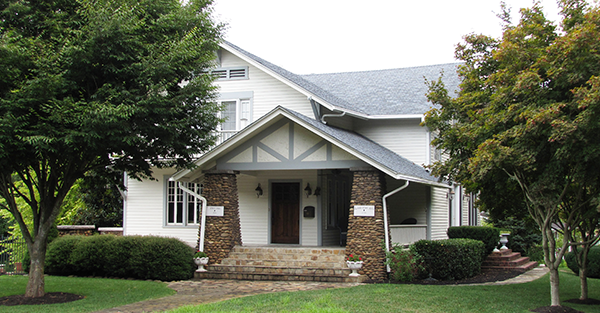 Hedrick Construction offers a variety of different siding options for homes. One very common type that has been the subject of debate for decades is vinyl siding. Some people love it, and others would never dream of putting it on their homes. While it may not be as long lasting and durable as wood, stone, or brick siding, there are plenty of benefits to vinyl siding installation that make it worth considering.
Saving Time and Money
One reason many people choose vinyl siding is so that they don't have to repaint their house every five years or so. Painted wood also chips and requires a lot of maintenance to keep up. Vinyl comes in many different colors, and because the color goes all the way through the entire material, it won't chip.Vinyl can save you a lot of money that would otherwise be spent on paying someone to paint your home for you. It also saves a lot of time on maintenance. According to Rod Matthews of Owens Corning, on average, vinyl siding costs close to 11 percent less than cedar and 26 percent less than aluminum. It is also installed much more quickly than wood, lowering installation costs. Cost and efficiency are the main reasons vinyl is the most popular siding choice among homeowners today. Nevertheless, this does not mean that vinyl siding is right for your home.
Before making the decision to install vinyl siding on your home you should consider
Appearance: Make sure that you like the way it looks.
Quality: Be sure the vinyl you choose is high quality. Not all types are created the same. Some are more durable and able to last for a long time, while others may warp and need to be replaced sooner.
Contractor: Make sure the siding company you choose is competent, professional, and known for doing good quality work.
Location: Look at other homes in your area. Do many of them have vinyl siding? If so, you can assume that this type of siding installation is acceptable and can improve the value of your home. If you live in a historic neighborhood where vinyl siding is uncommon, it may diminish your home's value.
Durability
Vinyl siding is made of PVC (polyvinyl chloride) and additives to resist fading and protect it from ultraviolet radiation. Some vinyl siding comes with anti-weathering protection. How long the warranty lasts can be a telling sign of how long the siding will last. Many vinyl manufacturers offer long-term warranties. Talk to a contractor and find out exactly what is covered in the warranty before signing any agreement.
What should I look for when choosing a siding contractor?
Some of the main things to look into when choosing a siding contractor are how long they have been in business and how much experience and knowledge they have in the trade. The way siding is installed can make a huge difference in how long it will last and hold up under weathering and over time. Even if you purchase the most expensive, high quality siding, and it's poorly installed, it could warp and buckle, causing major problems for you down the road. Experienced contractors know how to do their jobs correctly to produce quality work.
Hedrick Construction offers a wide selection of siding to personalize your home or business in the Ames, Ankeny, Huxley, or Des Moines area. Options including vinyl, fiber cement, steel, brick and stone. We also offer insulated vinyl as a green siding option for your energy efficient home. Our products are built to last and are sure to be a beautiful part of your home for years to come.