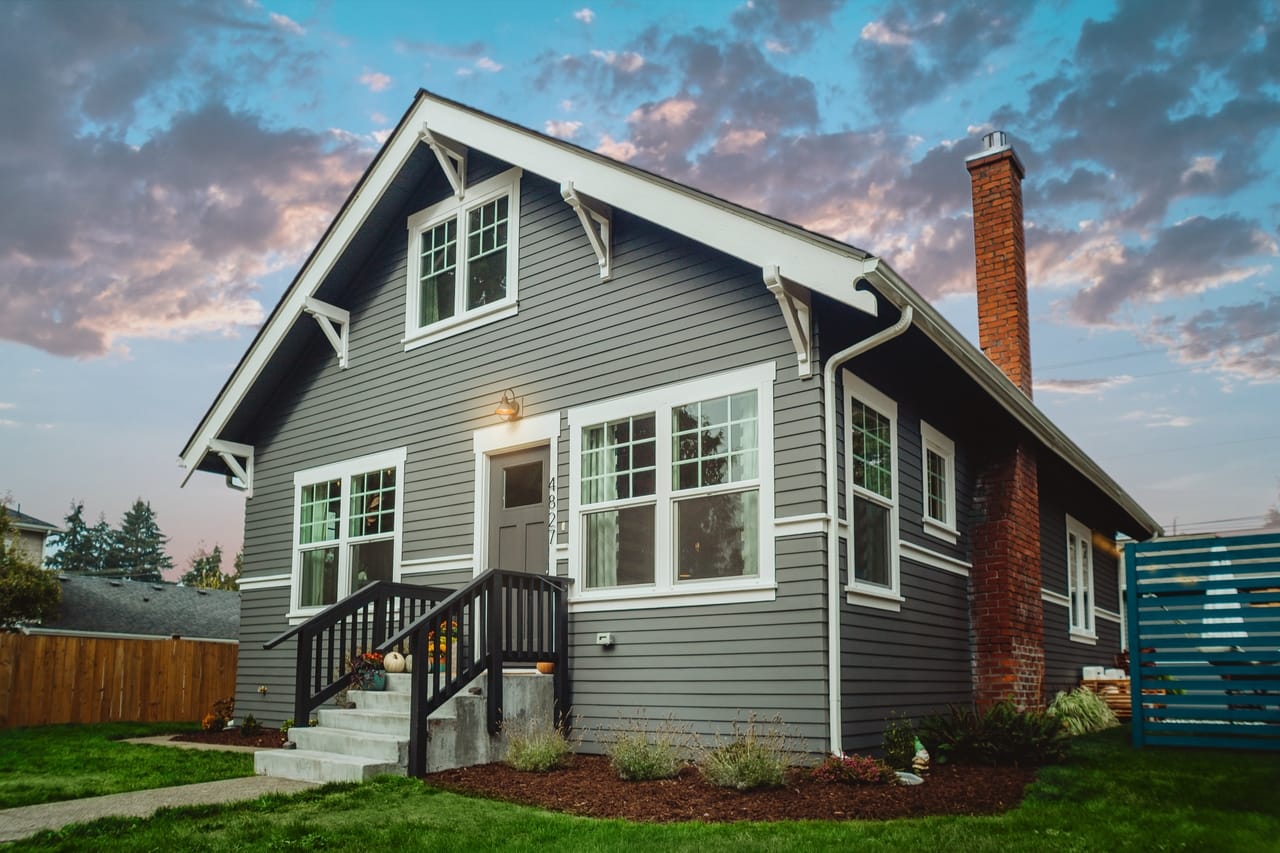 If you're preparing to re-side your home, you're probably well aware that there are a number of options available to you. We've broken down some of the most common types of siding so you can understand their qualities and decide which may be the best choice for your home.
Vinyl
As one of the most popular materials on the market, vinyl comes in just about every color and texture imaginable, including finishes that mimic the look of real wood. Vinyl is lightweight and can be installed over existing materials, which can be beneficial when re-siding or retrofitting a home. Newer vinyl products even include a layer of insulation, which can help improve the energy efficiency of your home. Vinyl's color is consistent throughout the material so it won't show any areas that become scratched or damaged over time. Vinyl is water repellent and works well in nearly any environment. It requires very little maintenance and is cost effective.
Natural Wood
Wood siding typically comes in two styles, clapboard (long horizontal strips) and shingles (smaller pieces of overlapping wood). The woods most commonly used for shingles are cedar and redwood, both chosen for their durability. Wood siding requires quite a bit more maintenance than other materials on the market. Regardless of the color, wood siding looks best and lasts longest when it is sealed with a varnish, paint, or semi-transparent stain. Any finish will need to be redone every 3–7years, depending on the material and your local environment. With careful maintenance and repair, wood siding can last for many years. If you're willing to put in the time and money, this siding provides a coveted warmth and charm that can't easily be duplicated.
Fiber Cement
Fiber cement is a composite material made up of wood pulp, cement, clay, and sand. It requires little maintenance and can be manufactured to look like other materials such as wood, masonry, or stucco. Modern fiber cement does not contain asbestos and is a safe and long-lasting material. Fiber cement siding is fire resistant and won't rot, so it does well in most climates. Fiber cement is rather heavy, however, which makes installation more complex—and more expensive.
Metal
Another low-maintenance material in the siding market is metal. Metal siding requires little upkeep and performs well in areas of the country with extreme weather, including snow, wind, ice, frost, and sleet. Metal does not absorb moisture, so it naturally protects the inner structure of your home from moisture. Metal siding comes in a range of thicknesses, and both the thickness and the type of metal used affect the siding's durability and energy efficiency. Because metal is unappealing to wood-destroying insects, it will help deter potential troublemakers. Metal siding can be customized in a variety of different colors and finishes. Steel siding is susceptible to rust when exposed to the elements, so it's less well suited to coastal areas, where salt spray and persistent humidity are present. Aluminum siding does not rust, but it is less durable and doesn't hold its color as well as steel.
Brick and Stone
Brick or stone siding provides a look that stands the test of time. Low maintenance and high durability make brick and stone excellent siding investments. While brick and stone are much heavier materials than others on the market, this makes them suitable for load bearing. In this sense, brick or stone siding is more of a part of your home than a mere façade.
If your home needs new siding, contact Hedrick Construction in Des Moines. We know the benefits of good siding and we're dedicated to finding the right fit for your home. Get your free estimate and learn more about siding options available to you!