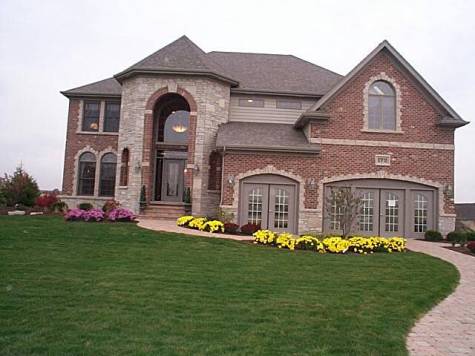 With the vast array of siding options from which you can choose, how do you know which one is best for your home? When choosing siding, you will want to think about durability, the demands of your climate, aesthetics, maintenance, insulating properties, and environmental impact.
5 Advantages of Brick and Stone Siding
Durability
Nothing beats the durability of brick or stone. It will last for as long as you need it and probably a lot longer. Many brick and stone buildings have been standing for hundreds of years. Brick and stone siding stand up well to any type of climate and, unlike many other options, is impervious to fire and insects.
Aesthetics
Function is not the only important factor when making choices about the face of your home. You want siding that is beautiful as well. Stone and brick buildings have long been the epitome of elegance, and these siding options offer a wide variety of choices in color, texture, and style to suit each homeowner's tastes. The beauty of brick or stone home will never go out of style.
Maintenance
Brick and stone siding options require very little maintenance to keep them beautiful for many decades. Occasional power washing is all they require.
Insulation
Stone and brick siding offer protection against extreme weather as well as an effective sound barrier. Brick and stone are very energy efficient, so long-term savings on your utility bills will offset the higher price you pay for materials. This type of siding will also help you maintain a peaceful home: the noise you make indoors will stay there, and outside noise will be kept out. If you live in a high traffic area, this is a particularly attractive feature, both for your family and for prospective buyers, in the event that you decide to sell.
Environmental Impact
Although brick requires a great deal of heat, and therefore a great deal of energy, to produce, its durability and energy efficiency-enhancing qualities mitigate this drawback. If you live in an area with clay-rich soil, you may be able to find locally sourced brick, which saves a great deal of energy by eliminating the need for long distance transportation of heavy materials. The clay used to produce brick is not renewable, but it is plentiful. You can avoid using nonrenewable material by finding reclaimed or recycled brick. Furthermore, some brick makers substitute fly ash for clay, which saves both resources and energy.
Stone is also a nonrenewable resource, although it does not demand the energy in production that brick does. Mining stone can damage ecosystems and wildlife, so it is worthwhile to look for sourcing options that minimize this impact. You may be able to find salvaged stone or to use stone that is displaced in the clearing of a site for a newly constructed home. Manufactured stone, which uses molded cement, is another option that is virtually indistinguishable from the real thing. The use of cement lightens its environmental impact, and it can be purchased for a fraction of the cost of natural stone.
Hedrick Construction is your source for brick and stone siding. When you are ready to discuss siding options for your home in Ames, Ankeny, or the surrounding areas, give us a call. We can help you select a material to fit your priorities, needs, and budget.