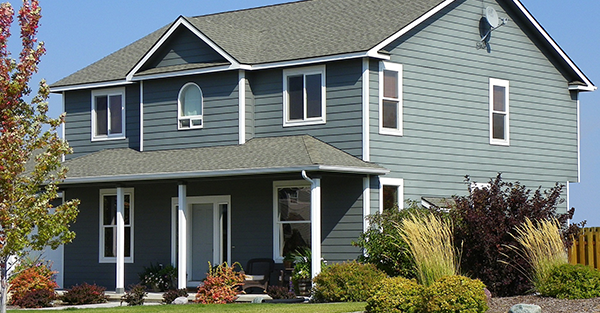 Do you need to replace your siding in the spring? When looking into the different quality siding products available in Huxley, Iowa, be sure to check out steel siding. There are numerous reasons EMCO steel siding may be the best option for your home. All of EMCO's products are made in the United States and backed by some of the best warranties in the industry.
EMCO Steel Siding
Benefits
EMCO steel siding is made of some of the toughest and finest siding materials available today. It's composed of heavy-gauge steel and finished with a coating that is designed to last. This coating resists peeling, cracking, flaking, blistering, chipping, and fading! In fact, steel siding is more durable than vinyl, fiber cement, aluminum, or wood, making it the toughest siding option on the market.
Environmental Impact
Steel is fire- and moisture-resistant and environmentally friendly. Did you know that 95-100% of steel and aluminum is recycled? These products also have a much longer life expectancy than other siding materials, such as fiber cement, wood, or vinyl. Installing steel siding is a great way to reduce your environmental footprint by taking advantage of a product that is built to last.
EMCO Products
EMCO Building Products include steel siding and accessories, such as shake and shingle accent siding, rain-carrying systems, soffit and fascia systems, and other related aluminum trim products. We are going to focus primarily on EMCO's steel siding and accent siding in today's post.
EMCO Preserve
In addition to the durable steel base of all of their products, EMCO Preserve siding is enhanced with a surface protector and paint finish; these coatings are scratch-resistant, stain-resistant, and water-repellant. The EMCO Building Products premium collections are also coated with an Energy Star-compliant paint finish. The paint also incorporates "Cool Paint Technology," which uses reflective pigmentation to reduce energy consumption and increase the energy efficiency of your home.
There are 23 solid EMCO Preserve colors from which to choose, including Sandstone, Canyon Red, Wedgewood Blue, and Autumn Brown.
Weatheredwood
EMCO Weatheredwood steel siding and accessories are designed to replicate the look and feel of real cedar with the durability of steel. The stain and paint finish on these products gives them the two-toned look of real wood. Its incorporation of infrared reflective pigments make it more energy efficient for your home. Weatheredwood is very easy to clean and maintain; simply rinse your siding off with a hose when necessary. There will be no need to repaint or stain your siding once it's installed.
Weatheredwood comes in four color options: Pecan, Redwood, Driftwood, and Cedar Gray.
Accent Siding
EMCO offers both steel shake and steel shingle accent siding. Steel shake siding mimics the look of a cedar shake without the maintenance that cedar shake requires. Steel shingle siding has a realistic woodgrain appearance and makes a great addition on porches or gables.
Both products can withstand high winds and resist hail damage and fading from intense UV rays. They repel water and oil, keeping surfaces cleaner longer and requiring very little to no upkeep.
If you are interested in any siding services in Huxley, Ames, or Ankeny, be sure to book an appointment for spring. Hedrick Construction provides EMCO steel siding in Ankeny and surrounding areas. Whether you are looking for siding replacement or installation, we have you covered. Give us a call (515-597-7663) or fill out our online form to let us know how we can serve you!