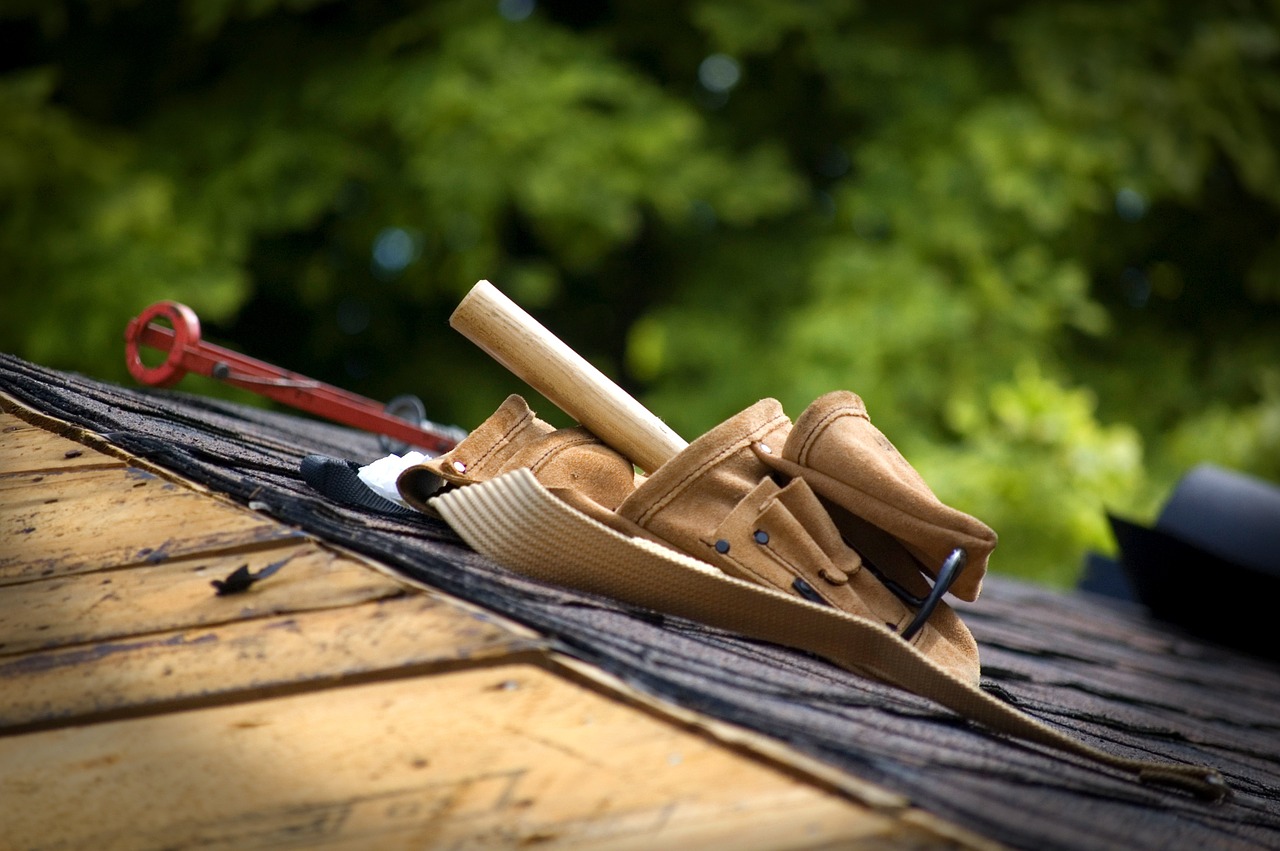 Installing a new roof is a big project, so it's important to prepare your home so the process can go as smoothly as possible. It can take anywhere from one to several days to finish the job, depending on the type of roof you're installing and the state of your current roof. Here's how to get your home and family ready and what to expect during and after installation.
Preparing for the Big Day
Roofing Materials
Before your roofing contractor climbs on top of your roof and gets to work, materials must be delivered to your home. A couple days before the installation, you can expect shingles (or whatever roofing material you've chosen) to be left in your driveway or on your roof. A dumpster could also be delivered to your home before the big day. If your contractor recycles old shingles, a second dumpster might also be left on your property. Ask your roofer exactly what day everything will be delivered so you're ready and available.
Family & Pets
Make sure you and your family are prepared for the event ahead of time. Replacing a roof can be quite loud, so consider leaving the premises while your roof is being installed or making arrangements for the kids and pets to go to a babysitter so they don't have to experience the ruckus. If you leave home, make sure you're available by phone at all times in case your contractor needs to speak with you.
If you decide to keep the family at home, make sure everyone knows not to walk outdoors without shoes on and to be cautious as they enter or exit your home; it's best to keep traffic to a minimum or eliminate it completely to avoid accidents and injuries.
Your Home
Aside from the noise, installing a roof can also cause some vibration, so it's a good idea to take fragile items (like pictures) off walls or shelving, especially on exterior walls. Also consider covering anything that could be damaged by falling debris in your attic.
Your Yard
Cover plants around your yard or move them out of harm's way so debris doesn't fall on them. Your contractor may or may not do this for you. Keep your cars well out of the way so they're not damaged and you can use them as needed throughout the day. Make sure toys and equipment are put away before the roofers arrive, as well, so they have a safe working environment.
After Your New Roof Is Installed
Ask your roofing contractor about the cleanup process so you know what to expect. After your roof is installed, the roofer should clean up any debris that has been left around your home, including in your gutters and downspouts and on the lawn. Do a final inspection of your roof and yard with your roofer to ensure everything in your contract has been finished and looks good. Keep in mind that you'll probably find some nails lurking around your yard in the coming days and weeks, so make sure your family members wear shoes outside until you're sure it's safe.
Once the project is complete and you're happy with it, the dumpster(s) will be picked up, and it will be time to pay. Keep in mind that this could happen a couple days after the roof is installed. Also make sure that either your contractor registers your warranty for you or you do it yourself.
We hope this guide helps you anticipate what to expect when it comes time to replace your roof. If that time is now and you live around Ankeny, Ames, or Des Moines, contact Hedrick Construction! We're an Owens Corning™ Platinum Preferred Contractor and install quality roofing systems for commercial and residential properties in the area. Contact us with any questions you have or request a free quote today!