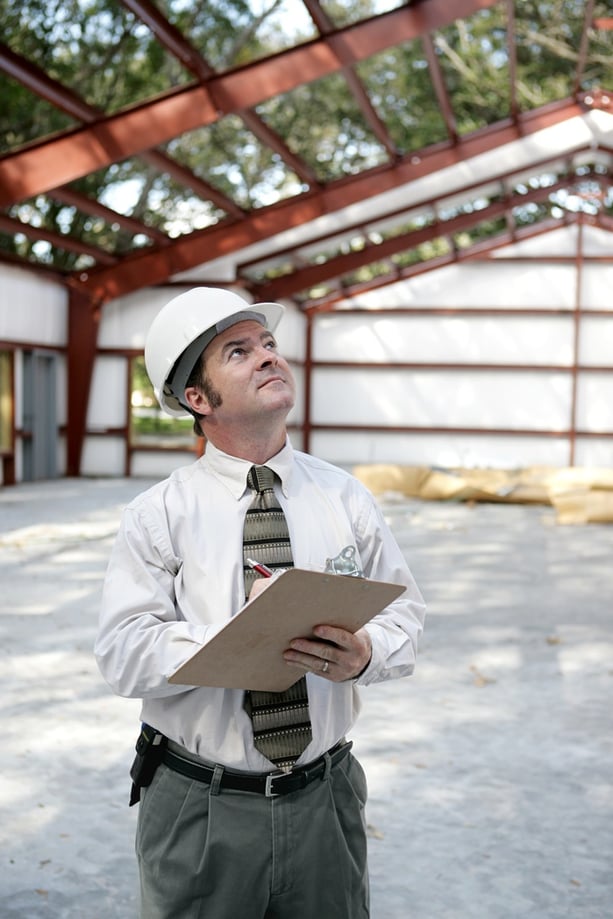 Most people assume their roof is well made, properly installed, and can withstand mother nature's wrath. In reality, roofs are quite vulnerable. A roof that is flawed in any manner has the potential to put you and your loved ones in harm's way. Furthermore, roof damage can result in costly repairs or even a full roof replacement that decimates your finances. The solution is to be proactive with an annual professional roof inspection.
The Benefits of a Professional Roof Inspection: Avoid Costly Problems
Using a roofing professional for your roof's inspection allows you to avoid all sorts of expensive and time-consuming problems. A roofer with a solid reputation will reduce the odds of a failing roof damaging your home. He will pinpoint problem areas before they spiral out of control and force egregiously expensive repairs or even a full roof replacement. Ideally, you will ally with a reputable roofer when any sort of roof replacement or repair is necessary. Siding with a true professional for the initial job will minimize the odds of yearly inspections resulting in a bevy of problems. Furthermore, legitimate roofers provide the type of high-quality workmanship that results in a roof that stands the test of time, minimizes threats of damage to your home and ultimately saves you plenty of money across posterity.
A Thorough Inspection Is Necessary at Least Once Per Year
Your roof should be inspected by a professional roofer every year. It is also prudent to have your roof analyzed and inspected after especially violent storms. A professional roofer has the trained eye necessary to pinpoint areas of weakness, leaks, and anything else out of the ordinary. The precise identification of trouble spots is necessary to perform timely repairs that nip any problems in the bud before they become more massive and costly endeavors. It might even be necessary to replace the roof to prevent it from causing extensive damage to your home's framing. In the end, a professional roof inspection has the potential to save you tens of thousands of dollars (and lots of headaches).
Legitimate Roofers Won't Charge for a Roof Inspection
Do not pay for a roof inspection! The industry's best roofers will provide a high-quality professional roof inspection at absolutely no cost. Furthermore, this professional inspection should be performed without add-on services or anything else involving fees, and you should be under no obligation to purchase any services or products.
Make Insurance Claims Easier
A professional roofing inspection also takes the sting out of the insurance claims process for storm damage. If you are like most homeowners, you aren't exactly sure what sorts of repairs or roof replacement services are covered by your insurance policy. An expert roofer will perform the inspection, identify problem areas, help you prepare the insurance claim, and provide invaluable advice regarding how to properly repair the damaged sections of your roof.
Peace of Mind
Think about how you will feel after having a thorough roof inspection performed by a true professional. You will know if there is anything wrong with your roof, and if there is, you will know precisely what sort of repair project is necessary. Perhaps you will find that your roof is in tip-top shape and requires no repairs! It is quite comforting to know that your roof will remain intact amidst inclement weather like harsh winds, hail, rain, snow, and other nasty elements.
Let a Professional Do the Work While You Remain Safe on the Ground
A comprehensive roof inspection cannot be performed from the ground, but climbing onto your home's roof isn't a project to be taken lightly. Don't run the risk of injuring yourself or causing damage to your roof. Hiring a roofing professional for your roof inspection means you won't have to worry about getting up on the roof to inspect its condition. Roofers know exactly how to maneuver around a roof in a safe, low-risk manner. If you are like most homeowners, you dread walking along your roof while examining its nuances for flaws. Remove danger from the equation by letting a professional roofer perform an in-depth inspection while you stay perfectly safe on the ground.
If you need your roof inspected, repaired, or replaced, contact Hedrick Construction today for a free roofing estimate. We install MetroSHAKE stone-coated steel roofs in Ames, Ankeny, Huxley, and surrounding communities as well as traditional asphalt shingle and architectural shingle roofs. Contact us to learn more about our quality roofing products and service and to schedule an appointment for a convenient time this spring.