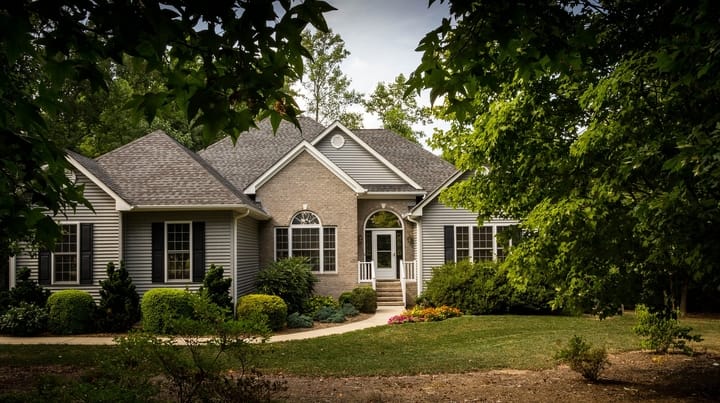 With the summer heat winding down and fall in the air, now is the best time to redo the exterior of your home. Roofing, replacing windows, and other exterior improvements can be accomplished most cost effectively right before the cold weather sets in.
Why to Renovate the Exterior of Your Home
There are multiple reasons you may be interested in renovating your home's exterior. While exterior renovations are commonly associated with enhancing curb appealfor a home sale, many homeowners simply wish to spruce up an older home that has been deteriorating for some time or to more effectively blend recent home additions into the outside appearance. Perhaps you've recently purchased an older home that has been neglected by the previous owner and you wish to update it. Whatever your reasons, this is the perfect time to for exterior home renovations.
How Do I Begin Exterior Renovations?
Exterior renovations can include a range of different features, including changing the façade of the home, landscaping, or improving outdoor amenities. Whatever you choose to do, it's important to keep in mind when planning to work on your home from the top down. This means first replacing roof and gutters, then windows and siding, and then landscaping. If, for instance, you decide to upgrade your home exterior after landscaping, it can become a very messy and damaging process, so knowing what projects you plan to include in your home's facelift and planning accordingly is a must.
Roofing and Gutters
While roofing and gutters can seem like straightforward projects for a home renovation, there are many options to consider. If you own an older home, it likely has one uniform roofline associated with the style of the times. However, houses today include many peaks and angles, meaning more rooflines. An older home can be updated to a more modern look by adding an overhang, false gables, or an expanded front porch. Be sure to keep the gutters in mind when considering changing the roofline of your home. You should also pay attention to your attic's insulation when remodeling.
Windows and Siding
Windows and siding can be done at the same time, and there are more choices of materials than ever before. The most common materials used for siding are stone, stucco, and wood, but some of the best looking homes include a combination of different siding types that wasn't available in older homes. You can also expand the size of your windows when replacing them as well as replace or paint doors. This part of the process offers a wide range of options, so be sure to give it plenty of consideration.
Landscaping
Your home's landscape can be just as important to its exterior appearance as your siding. There are many features you can choose to renovate or add, including a wraparound garden, trees, repaving the driveway, or even choosing a new lawn alternative. This part of the process offers the most freedom in choosing what's best for your home—and it won't disrupt the entire home when you decide to change it.
Renovating the exterior of your home can give it new life and a fresh look. To make sure every part of the facelift process goes smoothly and yields the results you're looking for, contact a home exterior professional.
Hedrick Construction provides roofing, siding, and insulation, window replacement, and more in Ames, Iowa, and surrounding areas. We pride ourselves on serving our customers with honesty, integrity, and quality.