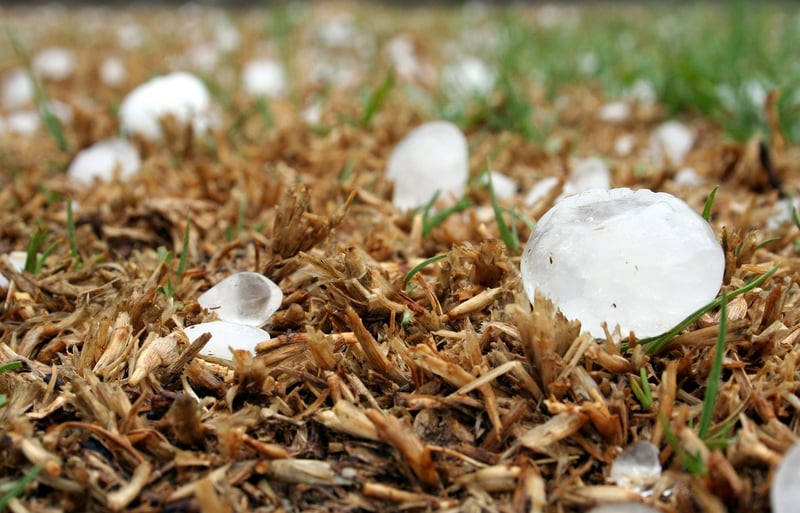 My home took a beating during the last hailstorm! I found baseball-sized hail in my gutters and around my yard after last night's crazy thunderstorm. I know there's damage to my roof because I see pieces of shingles lying around my yard and granules in my gutters. How quickly should I act to get everything evaluated and fixed? Is there a deadline for filing an insurance claim?
The above scenario isn't uncommon. With the weather we've experienced this summer and often experience in Iowa, you may find yourself in a similar situation and asking the same questions. We've already written articles on the following topics to help get you started on the right path.
In this post, we're going to fill in a couple gaps, focusing on how long you have to file an insurance claim and why it's wise to act sooner rather than later.
Why should I file an insurance claim?
Once you have determined that your roof has hail damage and had a trustworthy roofing contractor inspect it for you, you should file a claim with your insurance company as soon as possible. You have homeowner's insurance for a reason. You've likely been paying premiums for years specifically so that you'd be covered in a time like this.
How do I file the claim?
First, find and review your homeowner's insurance policy so you know what your deductible is; make sure the insurance pay out amount exceeds your deductible by enough to make filing your claim worth it. Make note of your policy number, and organize the notes and photos you took of the damage after the storm so you can report everything as accurately as possible. You'll want to be sure you know the date and time your roof was damaged, which items that were damaged, and the size of the hail that hit your home.
Once you have everything in order, you can file a claim either online or by phone. Then, you'll receive a claim number and be assigned a claims examiner to work with. The claims adjuster will come out to your property to inspect your roof and give you a repair estimate.
Should my roofing contractor be present during the inspection?
Yes! Coordinate with your roofing contractor (who has already inspected your roof for you) so they can offer a second opinion during the inspection. Having someone you know and trust can hold the claims adjuster accountable. The two can discuss their findings and give you an accurate estimate. If they disagree, you can ask your insurance company to send out a different adjuster to re-evaluate.
Will my premium increase after I file a single claim?
Not necessarily. It will depend on your insurance company, how many claims you've filed within a certain time period, and your location. Since weather is a natural event and the damage done wasn't due to negligence on your part, your home insurance rates may stay the same.
How long do I have to file a claim?
Most standard policies require that you file your claim within one year of when you determine that your home has hail damage. Ask your insurance agent for a specific timeframe, however, to know for sure.
Why should I take action immediately?
The longer you wait, the worse the damage will become; the more serious the damage, the more expensive your roof will be to repair. Bruised shingles can lead to leaks and serious water damage to your home's structure. Getting your roof fixed immediately could save you from encountering numerous problems later on that could have been avoided with immediate action.
There is no way to stop the weather from changing, however you can ensure your home is prepared. Read through our guide to severe weather to ensure your house is ready.
If you're looking for a trustworthy roofing contractor in Ames, Ankeny, or Des Moines, contact Hedrick Construction. We will work with you and your insurance company so the repair process goes as smoothly as possible.