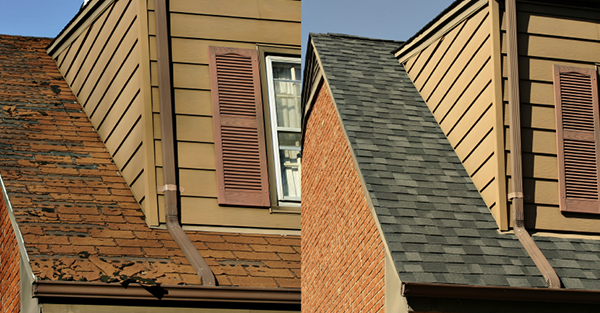 Being a homeowner can be stressful, especially when your home is in need of a roof replacement or repair. Be prepared by knowing what to do when you need to file a homeowners insurance claim after your house suffers damage.
First, it's important to know what your insurance policy covers and what your rights are under the contract. Unfortunately, not all types of roof damage are covered by insurance. Roof leaks or damage sustained as a result of fire, hail, or wind are commonly covered. On the other hand, damage to an old roof or damage that was sustained in the past is not typically covered. It is crucial to reach out to your insurance company as soon as possible after your roof is damaged. When the adjuster comes out to assess the damage, follow these tips:
Dealing with an Insurance Adjuster
Tell the Truth
First, it is important to always be truthful with your insurance company and with your adjuster. Knowingly withholding information could invalidate your claim and has also legal ramifications. You can, however, try to avoid making statements that could be taken as an admission of guilt, as the adjuster can use that to give you a low settlement. For example, if a tree falls onto your home during a severe storm, you should avoid admitting to the adjuster that you had a feeling this could happen. Instead, simply state the fact that a tree fell and damaged your roof, and leave it at that.
Keep Records
Take pictures of the damage as soon as possible to provide to your adjuster. Do this before laying down a tarp or making any little repairs to keep the home habitable so the adjuster can see the extent of the damage. Additionally, whenever you interact with your insurance company, take careful notes of what was discussed, the day, and the name of the representative with whom you spoke. This can help you negotiate later down the line.
Negotiate When Appropriate
The adjuster will assess the damage to your roof and home and provide an estimate. If their first offer is lower than you expected, you can absolutely negotiate! You are free to reject a low offer from your insurance adjuster. Often, they will come back with a second offer. If, considering the terms of your policy, the second offer still seems insufficient, you may want to hire a public adjuster to negotiate the claim for you. Keep in mind, however, that you do not get to keep any money that is left over after the roof repair or replacement is done. Your insurance company will keep any portion of the offer that is not used to return your home to its original condition.
Above all, do your best to remain patient, calm, and polite each time you communicate with your adjuster, even if you are feeling stressed out. This will help you work together to come up with a solution that benefits both parties.
Working with a Contractor
Choose a Trusted Local Roofer
Once you have contacted your insurance adjuster, reach out to a trusted local roofing professional. Contrary to popular belief, you do not have to go with the contractor your adjuster suggests. Remember, your insurance company wants to keep its payout low and will recommend a contractor that will not dispute the quote. It is well within your rights to choose a contractor you trust.
Get an Independent Estimate
Once you choose a contractor, they will send someone to do an assessment of their own and provide a quote for the needed repairs or roof replacement. They can then work with the insurance adjuster to negotiate a payout on your behalf that covers the cost of the damage. However, beware of any contractor who says they will pay your insurance deductible for you. Not only is this a lie, but it is also illegal.
When your roof is damaged and needs to be repaired or replaced, the roofing experts at Hedrick Construction can help you navigate the process. Our dedicated staff can help you negotiate with your insurance adjuster and complete the work with honesty and integrity.
For more advice on keeping your home in top shape, subscribe to our blog.