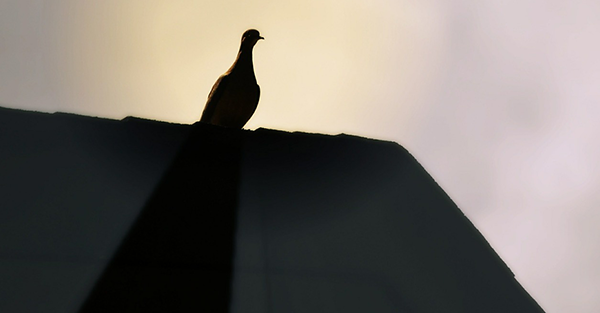 Your roof is one of the most important components of your house. It protects your home and family from rain, snow, cold, heat, and other potentially harmful elements. When a roof is damaged, it is natural and wise to have it repaired as quickly as possible to prevent further damage. However, homeowners need to be wary of jumping into what appears at first to be the cheapest, quickest, and easiest solution to their roofing problems. Roofing scams are pulled on unsuspecting homeowners all the time. In fact, roofing is one of the industries in the home improvement sector that is most prone to scams. Scammers often cheat naive homeowners out of thousands of dollars. Don't be one of them! Below are several ways to spot scams and avoid the heartache that comes from falling for them.
Roofing Scams to Beware Of
#1 Storm Chasers
These scammers travel the country to prey on areas that have been hit with large storm damage, such as strong winds and hail. They often pass out brochures in neighborhoods or show up to homeowners' doors unannounced to offer a roof estimate, free of charge. These salesmen know how insurance companies work, and they give homeowners deceptively low estimates for roof repairs. When it comes to performing the work, they do the bare minimum without addressing deeper problems that leave the roof vulnerable to damage in the near future. After installing the cheaply constructed roof, the roofer vanishes. By the time homeowners experience problems with a new roof, they will have no way to contact the "invisible" roofer. According to Angie's List, to avoid this scam, do your research, require proof of insurance, be sure the roofer has a legitimate license by checking with your local building department or licensing agency, and make sure the roofer has a local office by paying a personal visit during construction. Getting references can also be very enlightening.
#2 Unusually High Prices
Using a tactic opposite from that in first example, this scam involves overcharging for services. Good roofing companies will charge a fair, honest price. To distinguish between reasonable and exorbitant prices, shop around for a good roofing contractor by getting estimates from four or five separate businesses. This way, you'll get a good feeling for what the average cost should be. Don't only look at price, though. Quality is extremely important, so be sure to look at customer recommendations and reviews before pinpointing the contractor that is right for you.
#3 Door-to-Door Sales
The salesperson who shows up at your doorstep uninvited offering a free new roof is one of the biggest scams in the book. According to BTR Construction & Roofing, "These salesmen are trained to sell, and sell hard. They don't just target senior citizens. Every homeowner is fair game." The majority of the time, though, these scammers do target elderly homeowners who have older homes or in areas that have recently been struck by major storms. First, the scammer will offer you a free roof inspection and climb up onto your roof to look around for damage. If the damage is not substantial enough, the salesperson will often create more damage to your roof by tearing off shingles or hitting areas with a hammer to make it appear as if the roof has hail or wind damage. This is so your insurance company will consider the roof damaged enough to cover it. Avoid this ridiculous scam by refusing to sign any type of paperwork until your insurance company has done a thorough inspection of your roof. Also, as mentioned before, be sure to do your research into the supposed contractor's experience, background, and customer satisfaction.
Some door-to-door salespeople are honest, hard-working professionals who will do a great job on your roof, while others are just the opposite, using deceit as their number one sales tactic. By doing your research and being careful, you should be able to avoid getting scammed. Contact Hedrick Construction, a full-service roofing and exterior contractor in Huxley, Iowa, for your roofing repair and installation needs. Founded on the principles of honesty, integrity, and quality, we strive to do our best to satisfy our customers by getting the job done right, on budget, and on time. Check out our website or contact us for customer reviews or more information about our services.